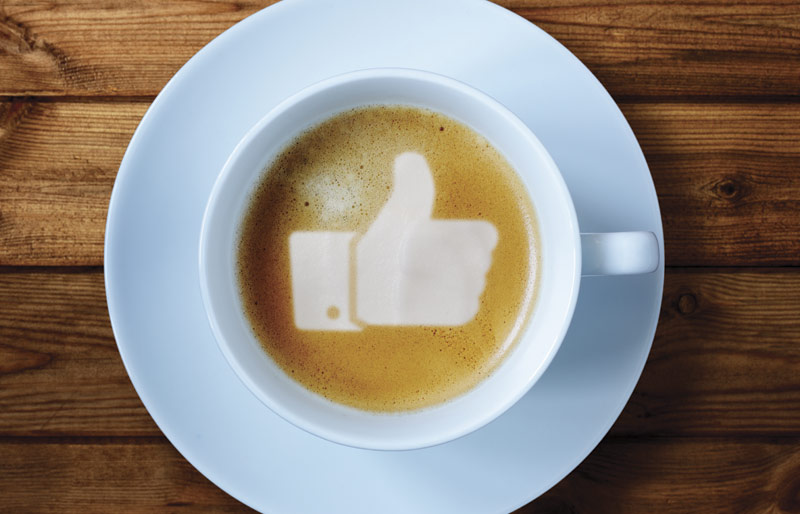 4 ways social media can help market your café or coffee shop
A good location, great service, and of course amazing coffee is a good start to attracting new customers, but considering that we can get our coffee anywhere, is this enough?
Social media is a powerful way to connect directly to existing and potential customers and it doesn't have to cost an arm and a leg to promote.
Here are 4 ways you can help to market your coffee shop through social:
Communicate with your customers
Communicate daily with your customers – ask questions, pay attention to responses, and provide feedback. This will ensure you are aware of what your audience is asking for and understand their needs. They will love you for it.
Customer engagement
Reward your customers for posting about you sharing their posts on your channels. The buzz a customer gets when their picture of their breakfast or coffee is loved enough by the venue to be posted on that channel will have them showing their friends and returning to get some more love. You can ensure that you are not just selling your coffee but you are making it compelling to enjoy the experience.
Fun and engaging visual content
First impressions count. Just as a customer might judge a café based on how it looks, they judge how visually appealing and engaging your social channel is. Factors that can affect the perception of the business are visual graphics, number of likes, responses to feedback from the venue and reviews. Play with different themes, e.g. seasonal cover graphic such as Christmas and New Year's, and include interactive polls, or more dimensional graphics.
Social contests and promotions
Running a contest or promotion on your businesses social channels help to increase engagement with your fans, reach new customers through their own networks, obtain a deep understanding of your audience through analytics, and drive up sales and traffic for the business. These contests can be more than just an image, e.g. vote contest for a favourite coffee, content creation, image capture, etc.
Start small and master a social channel which engages your audience the most e.g. Instagram. This will allow you to understand what attracts and keeps your fans wanting more. Down the track, look to build upon this and implement strategies such as the four above to get the most out of your fans and grow your social network.