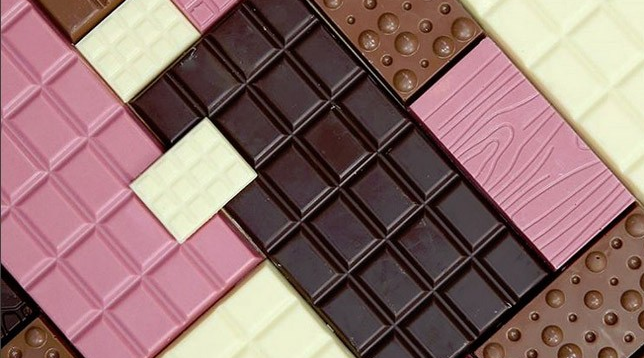 The new 'IT' chocolate you need to know about
By Ismat Awan
There's a new chocolate in town and its causing quite the stir in the culinary scene. It goes by the name of Ruby and boasts a colour of a blushing pink. To bring you up to speed we put together five things you NEED to know about the new chocolate:
Swiss have done it again
When Switzerland comes to mind, we all think about the majestic Alps, fancy watch brands we can't pronounce, cheesy fondue and…chocolate. Glorious chocolate. As pioneers of the chocolate industry, the country has recently released an entirely new variety of chocolate called 'Ruby.' Barry Callebaut, the creator behind Ruby, has introduced the pink-hued chocolate 80 years after the launch of white chocolate, breaking the holy trinity of dark, milk, and white.
Unlike anything you've ever tasted
Ruby chocolate boasts a new flavour palette entirely, offering a "totally new taste experience, which is not bitter, milky or sweet" according to a spokesperson for Barry Callebaut. It is said to be fruity with some berry tones.
Naturally grown
Ruby chocolates cocoa beans are sourced from the Cote d'lvoire, Ecuador and Brazil. Trip overseas, anyone?! The all-natural chocolate comes from the ruby cocoa bean, giving the sweet treat its exquisite shade.
Solving a problem
The chocolate was invented to reverse the decrease in chocolate sales, with a targeted focus on millennials. Its arrival in our local grocery stores remains unknown– so don't hold your breath! Barry Callebaut is excited to unleash Ruby into the world, with the Instagram-worthy chocolate already causing a stir with its on-trend colour.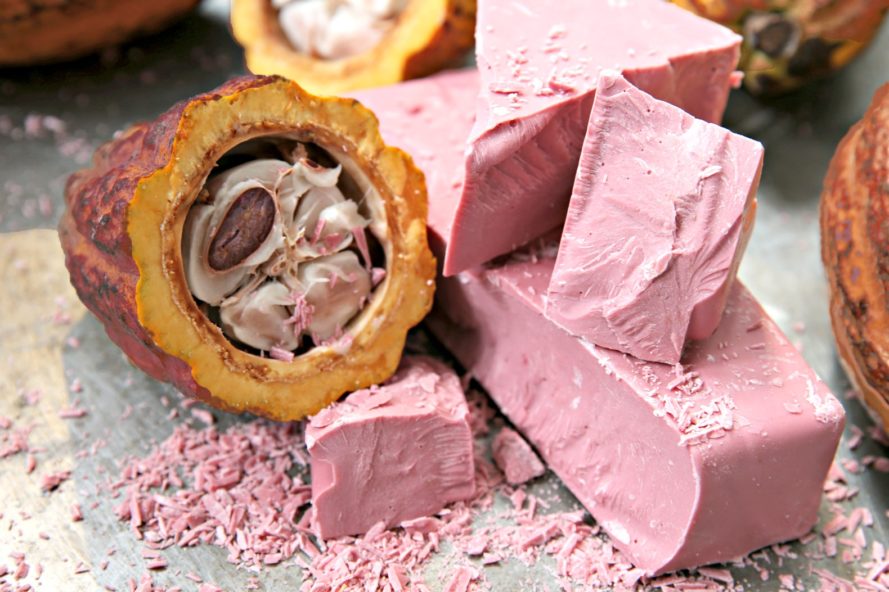 Versatile
As an introduction into the foodie area, Barry Callebaut held a tasting event in Shanghai earlier this year. Inviting some of the world's best chefs to showcase their Ruby creations with the media, the selection included gorgeous moulded chocolates to cakes, ice cream and pastry to drinks. The options are endless. As a person who loves being in the kitchen, I wonder how Ruby will fair in comparison to its other, more experienced counterparts. Will it be just a fad? Or the start of a chocolate revolution? I don't know about you but I'm dying to get my hands on it and give it a try. Ruby chocolate fondants? I think yes!