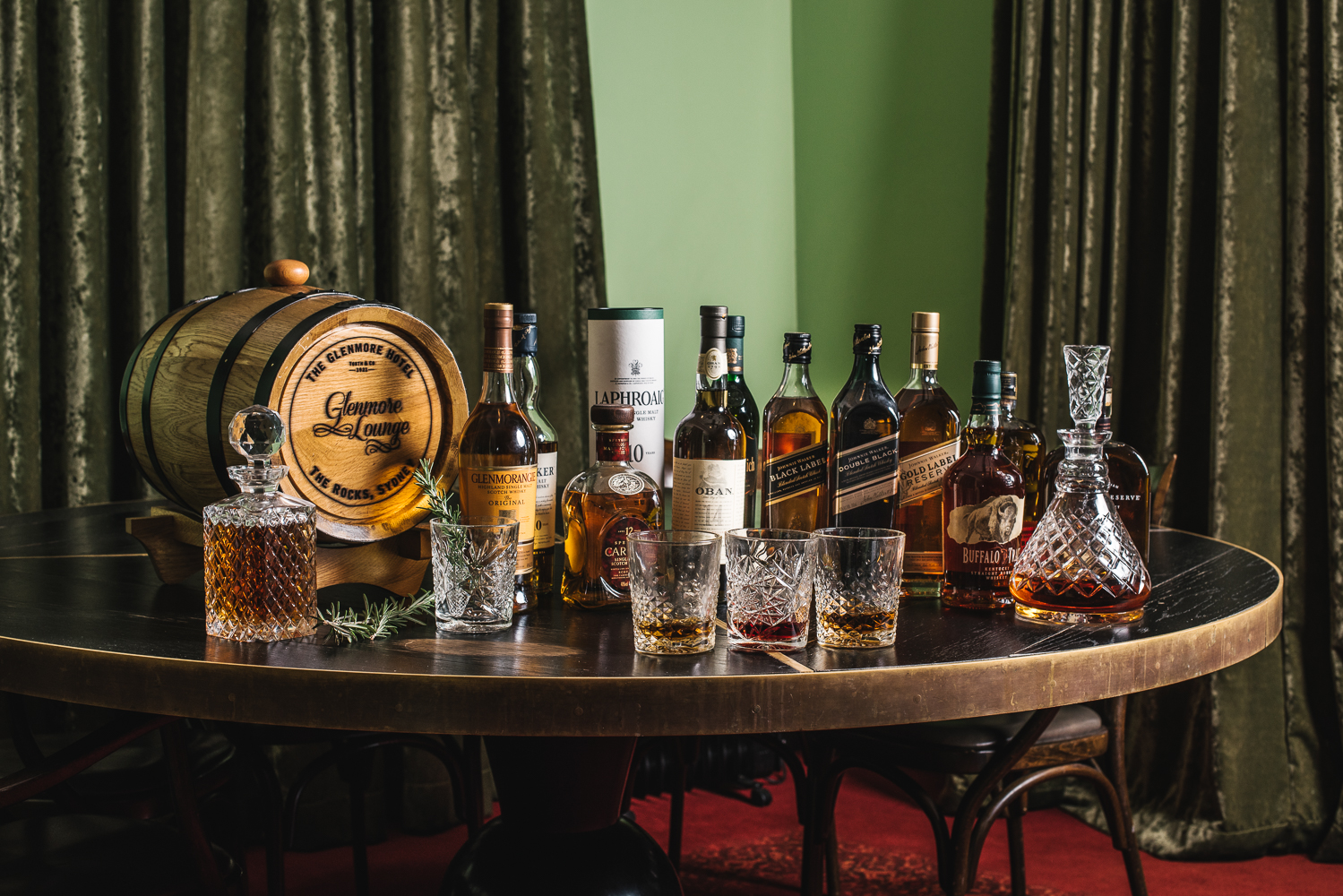 A month of whiskey at The Glenmore
Unsure of the difference between rye whiskey and bourbon? Ever wanted to know how to make a cracking Old Fashioned? Wondering why Suits' Harvey Specter loves scotch but Mad Men's Don Draper is more of a Canadian whiskey man?
This July, The Glenmore Hotel, one of Sydney's iconic pubs, will host its second annual Rye July series, celebrating all things whiskey for a whole month. Whether you're a novice or a know-it-all, Rye July is set to take the edge off those chilly winter nights and get you excited about whiskey.
While there will be a special whiskey menu available throughout the month, if you really want to up the ante on your whiskey knowledge, come along to a Night of Whiskies on Thursday 14 July. This ticketed event will see The Glenmore's cosy middle level come to life as whiskey central with local and international tastings, meet the makers, cocktail masterclasses, and canapes matched with whiskey. Tickets are $55 and include tokens for you to explore.
"Whiskey has had a huge resurgence over the past couple of years but it still seems a mystery to so many. We want to make whiskey less intimidating and celebrate its diversity so we've created a program of masterclasses and tastings that aims to make whiskey more approachable," says Taylor Scelzi, whiskey ambassador.
Tickets will be available from 1 June via The Glenmore website: theglenmore.com.au
Five things you didn't know about Whiskey:
There are two legitimate spellings of whiskey. The Scottish and Canadians claim it is 'whisky' but the Irish and Americans go for 'whiskey'.
After opening, a half-full bottle of whiskey will remain good for five years.
The most expensive bottle of whiskey, Isabella Islay, retails for a cool $6.2 million. The extremely luxurious bottle is adorned with a whopping 8500 diamonds, 300 rubies and a generous amount of white gold.
Scotch is whisky made in Scotland, while bourbon is whiskey made in the U.S.A, generally Kentucky. Scotch is made mostly from malted barley, while bourbon is distilled from corn. If you're in England and ask for a whisky, you'll get Scotch.
It took 17 craftsmen over 50 hours to complete the final bottle (of one in four in existence) Constantine Macallan 'M' blend whiskies.
Rye July at The Glenmore
Friday 1 July – Sunday 31 July
The Glenmore – Night of Whiskies
Thursday, 14 July 2016
6:30 – 8:30pm
Tickets: $55 includes a tasting glass and five tokens
96 Cumberland Street, The Rocks.