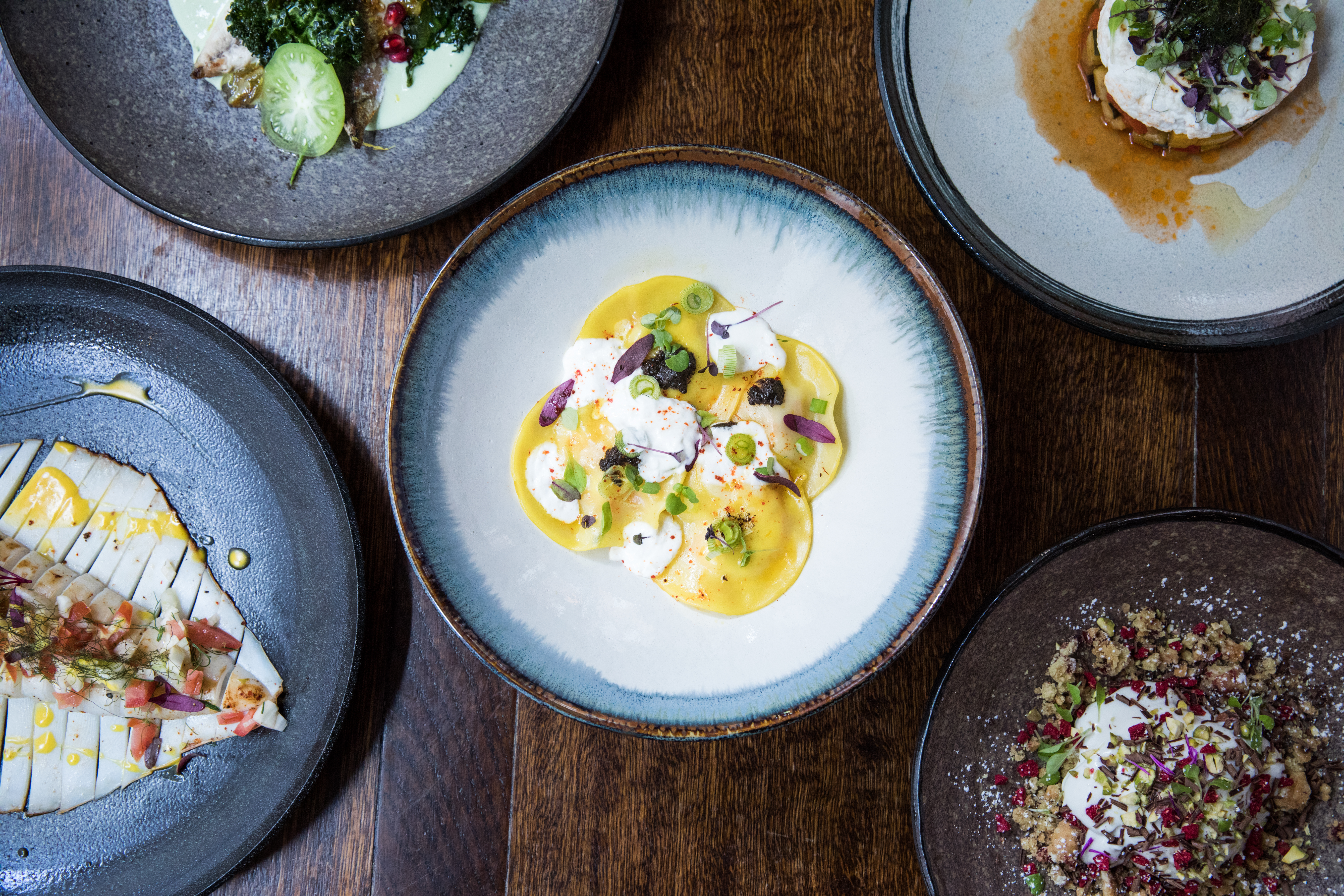 Sicilian is the Nuovo Italian
SICILIAN IS THE NUOVO ITALIAN
Chippendale's burgeoning Kensington Street precinct gets another injection of exciting new international food talent. Sicilian-born award-winning chef Lino Sauro (Gattopardo, Singapore) opens Olio Kensington Street on 28 January to show Sydney why Sicilian is the new Italian. Olio (Italian for oil) opens in the beautifully restored The Old Rum Store with a contemporary indoor dining room and rooftop terrazza overlooking Chippendale.
Sauro comes from a long lineage of self-sufficient Sicilian farmers where he grew up with meals that were created with the quality produce grown on the property. This translates into Sauro's restaurant and terrazza menus with dishes that reflect a strong connection to his Sicilian roots. Keeping it in the family, Sauro sources his olive oil – the base of all his dishes – from the family's Sicilian farm. Expect to see ingredients that are typical of the region such as seasonal seafood, wild fennel, raisins, saffron and couscous throughout Olio Kensington Street's restaurant dining and terrazza menus.
For the past 10 years, Sauro lived in Singapore heading up his first solo Sicilian restaurant venture showing locals that Italian food can be more than pizza and heavy, creamy sauces. Now it's Sydney's turn.
"This is the style of food my family and I eat in Sicily," says Sauro. "At home we're surrounded by the ocean and olive trees so obviously olive oil and seafood are very important. Sicily's historic past also mean there's influences from North Africa and Mediterranean Europe. It's a beautiful cuisine that I believe will translate really well to Australia given the location and climate here."
Designed by international award-winning architects LAVA (Masdar Sustainable City, Martian Embassy), Olio Kensington Street features both indoor dining and a sunny rooftop terrazza. Olive trees and views across the rooftops of Kensington Street and the vertical garden of Central Park make this a must-visit for an aperitivo. Aperol spritz and Cuddura Fritta (homemade warm, fried flat bread served with choice of ocean trout, burrata cheese, Parma ham, or tuna cream) anyone?
The interiors feature a neutral colour palette with hints of Mediterranean blue and olive green. LAVA use the exposed brick and loft-style windows of The Old Rum Store to Olio Kensington Street's advantage and fill the interior with light oak timber and Sicilian tiles to reflect the casual feel of the restaurant. A tiled 'passeggiata' (promenade) curves through the restaurant and connects the kitchen, bar, dining and rooftop terrazza.
"I have seen Kensington Street transform into a cultural hub with restaurants playing a huge part," says Chris Bosse, co-founder of LAVA. "We have this fantastic mix of old and new to work with for Olio Kensington Street – this exceptionally beautiful building and new fit-out alongside Lino's modern Sicilian dishes. It's an exciting new addition to the precinct."
Olio Kensington Street is the newest addition to the historic The Old Rum Store restoration which will officially launch in the first quarter of 2017 as a multi-layer food, drink and cultural destination in the vibrant Kensington Street precinct.
Olio Kensington Street
Opens 28 January
Second floor, The Old Rum Store, 2-10 Kensington Street, Chippendale
olio.kensingtonstreet.com.au
02 9281 1500