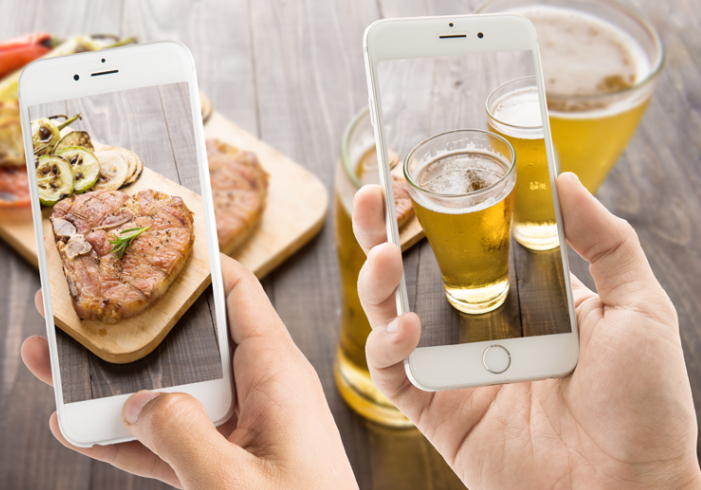 Six reasons social media is essential for your restaurant, café, bar or pub
by Steph Bercich
Whether it's gaining more followers or increasing customer engagement, businesses around the world are discovering ways that social media can contribute to success and growth. According to Hubspot, 80% of marketers have suggested that social media has increased traffic to their websites, while 88% of people are influenced by reviews and online comments.
Social media provides restaurants, cafes, bars and pubs with another opportunity to make a name for themselves and create their own brand personality.
Here's a look at six reasons why social media is essential for your restaurant, café, bar or pub.
It's how customers now find you
Every opportunity to share your story and increase your venue's visibility is valuable – social media is just a new outlet for your brand's voice and content.
Social media makes information on your venue more accessible for new customers, along with becoming more familiar and recognisable for existing customers. For example, a frequent Instagram user could hear about your venue for the first time after coming across an image in their feed. Or, an otherwise uninterested customer might become more familiar with your brand after seeing your presence on multiple social platforms.
The ever-increasing use of social media now means that 75% of people are visiting venues and purchasing products because they saw them on their social media channels (Source: Sprout Social). If you're not visibly active on social media, then you're missing out on attracting new customers into your venue.
According to the UK's Independent newspaper, 18-35-year-olds spend five whole days a year browsing food images on Instagram, and 30 per cent would avoid a restaurant if their Instagram presence was weak.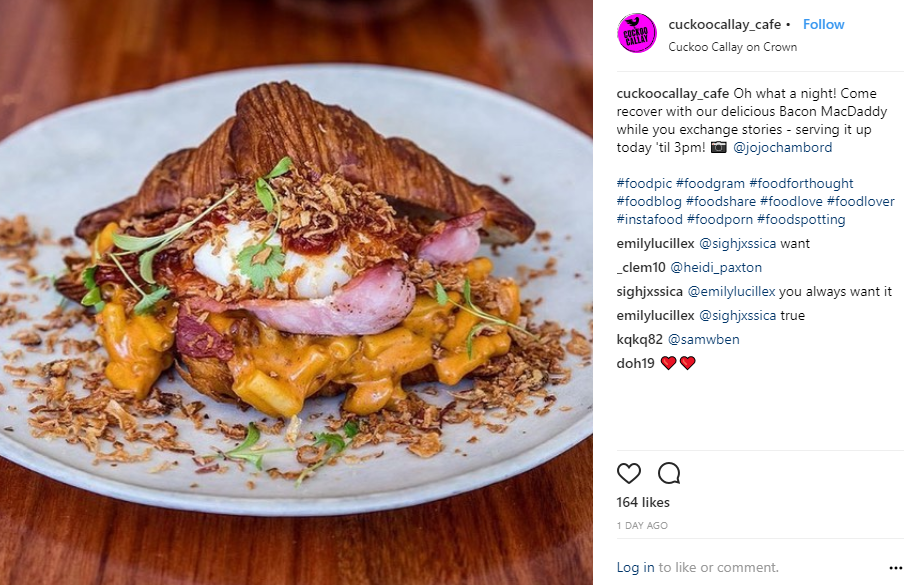 Instagram – @cuckoocallay_cafe
#foodporn is now a thing
Hashtags are user-generated and allow anyone to tag content on platforms such as Facebook, Instagram and Twitter – helping users to easily navigate posts, generate buzz and engage in larger conversations.
Public opinion and engagement are responsible for what becomes popular hashtags and what content gets tagged and shared. Showcasing your venue on social media with the right hashtags and captions will help you get the word out there about your business and essentially grow your customer base.
Think oozing cheesy burgers, colourful ice creams, and decadent desserts – these are all the things that come up when you search #foodporn. Enticing 'food porn' can get your venue noticed.
Fun fact: pizza, steak, and sushi are the top three foods people post on Instagram. (Source: Brandwatch)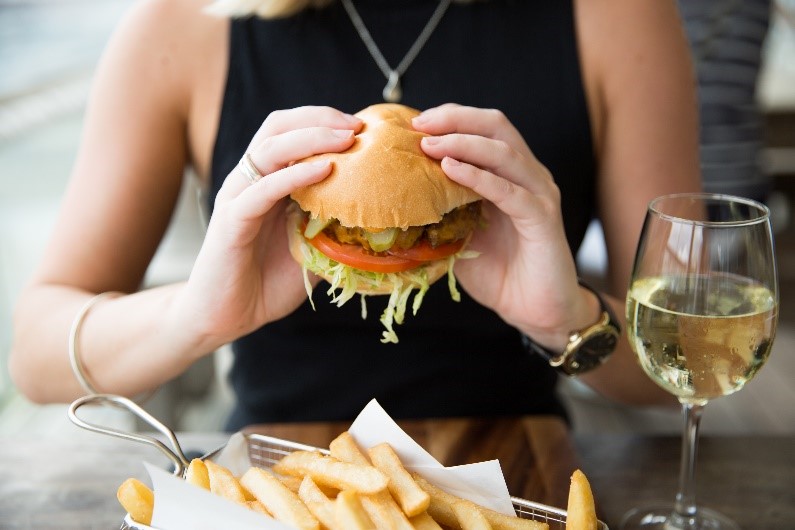 Burger at Manly Wharf Hotel, photo credit: Kat Cordwell
Social media is targeted, low-cost advertising
With Facebook's changing algorithms, unless there is some budget put behind your social posts, very few (usually less than 3%) of your community will actually see it. As a business on social, boosting is now a must rather than a nice to.
Budgets don't need to be huge and are a fraction of what it would cost to advertise online, on radio or in print. Boosting your social posts with small budgets – even $10 per post – will mean more of your customer base will see your content. Budget allows you to target a certain group of people i.e. nearby your business, in a particular age group, and who have particular interests e.g. vegan food.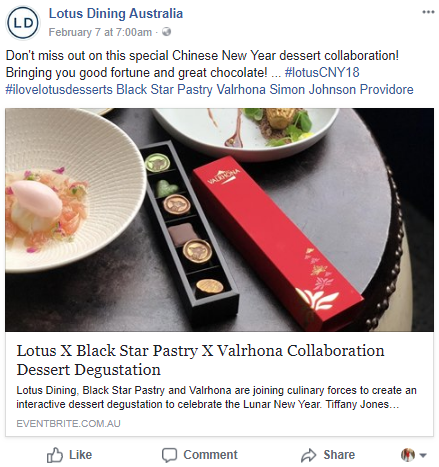 Lotus Dining Facebook
Get to know your customers
Your social media followers are like your venue's very own community. Customers really value two-way interaction and communication – which is how you should think of your social followers. The more you know about your customers, the better equipped you are to please them and meet, or exceed, their expectations. Interacting with customers via social can provide invaluable feedback about what they want and also their in-venue experiences. This can help to humanise venues and provide a platform to bring food, drinks, staff and the brand personality to life.
The below is an example of how a company can interact with its audience –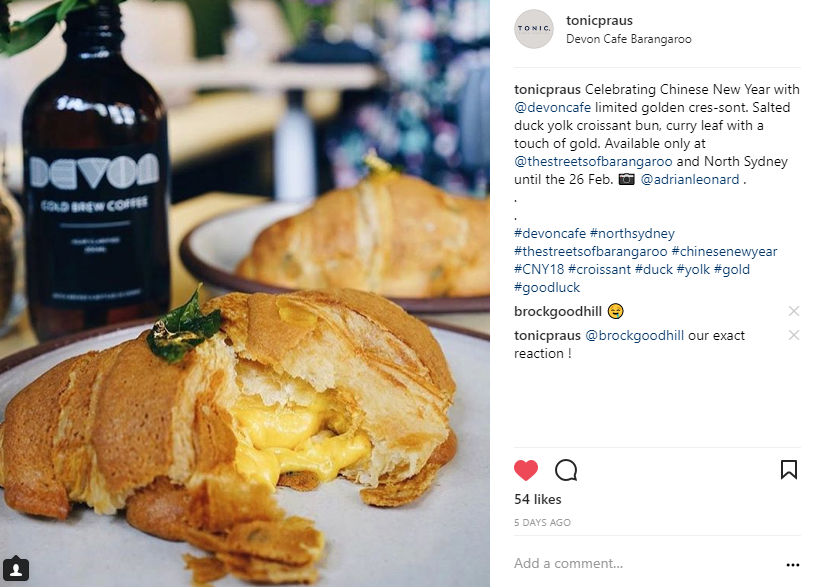 Instagram – @TonicPRAus
Helps build relationships
Posting content that garners an 'OMG how amazing does that look/sound' response on Instagram, Facebook and Twitter encourages others to share it with their personal networks. Nowadays with new algorithms, engagement is much more valuable than the number of followers you have. You want those likes, shares, comments, and clicks – it shows they really care. Take care with your posts and you'll have others doing your advertising for you.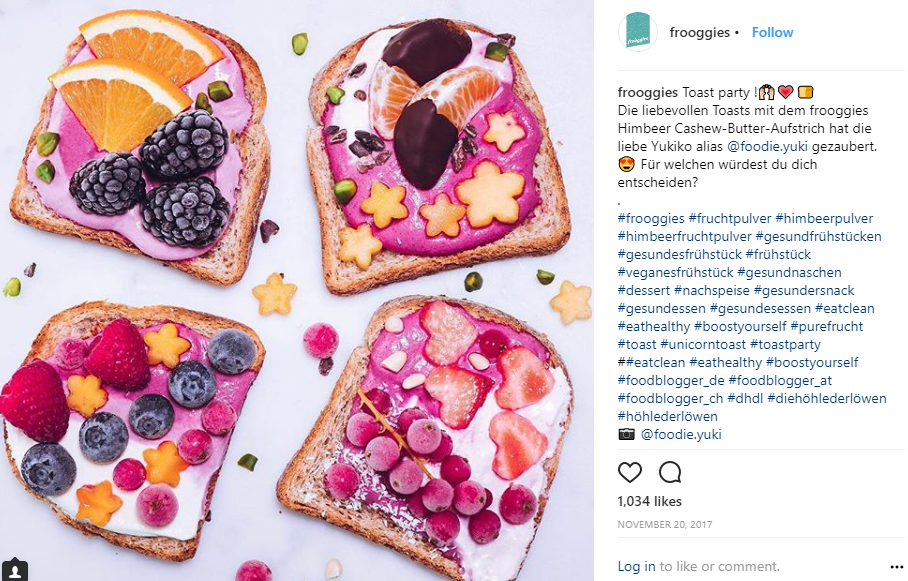 Instagram – @froogies
Grows your contacts
By following and engaging with other restaurants and suppliers, you expand your network and create business contacts. For example, if you're looking for a new alcohol supplier, you can ask your online following for recommendations. This works both ways – people may even come to you to be a supplier for their venue.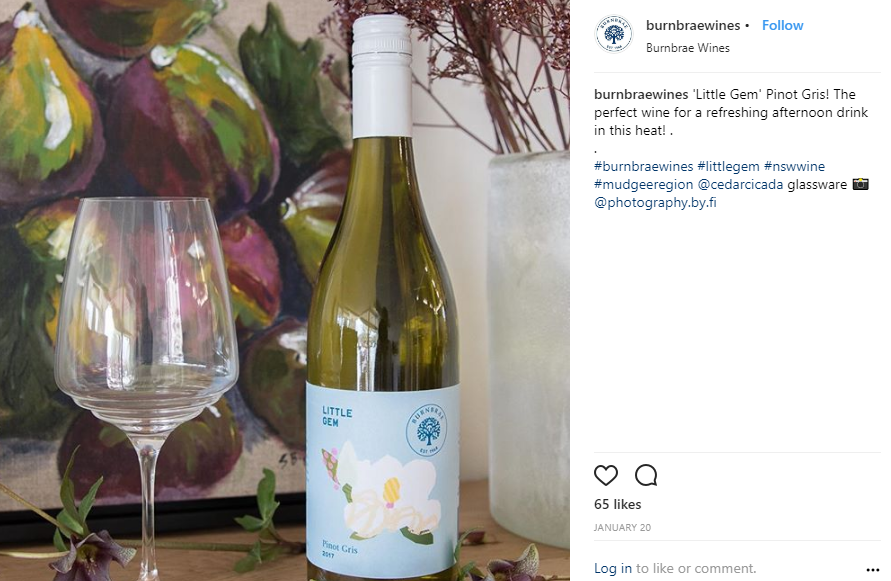 Instagram – @burnbraewines
For the hospitality industry, which relies heavily on reviews and recommendations, this means every customer now has the power of a well-acclaimed critic.  Instagram, blogs and other social sharing platforms allow everyone to be a "foodie" and it's essential that restaurant, café, bar and pub owners jump on this.
 Social media is a no-brainer for venues in 2018. Being a specialist food, drink and hospitality communications agency, we work with a number of venues to maximise their social. If you need advice on how to do this for your venue, get in touch!