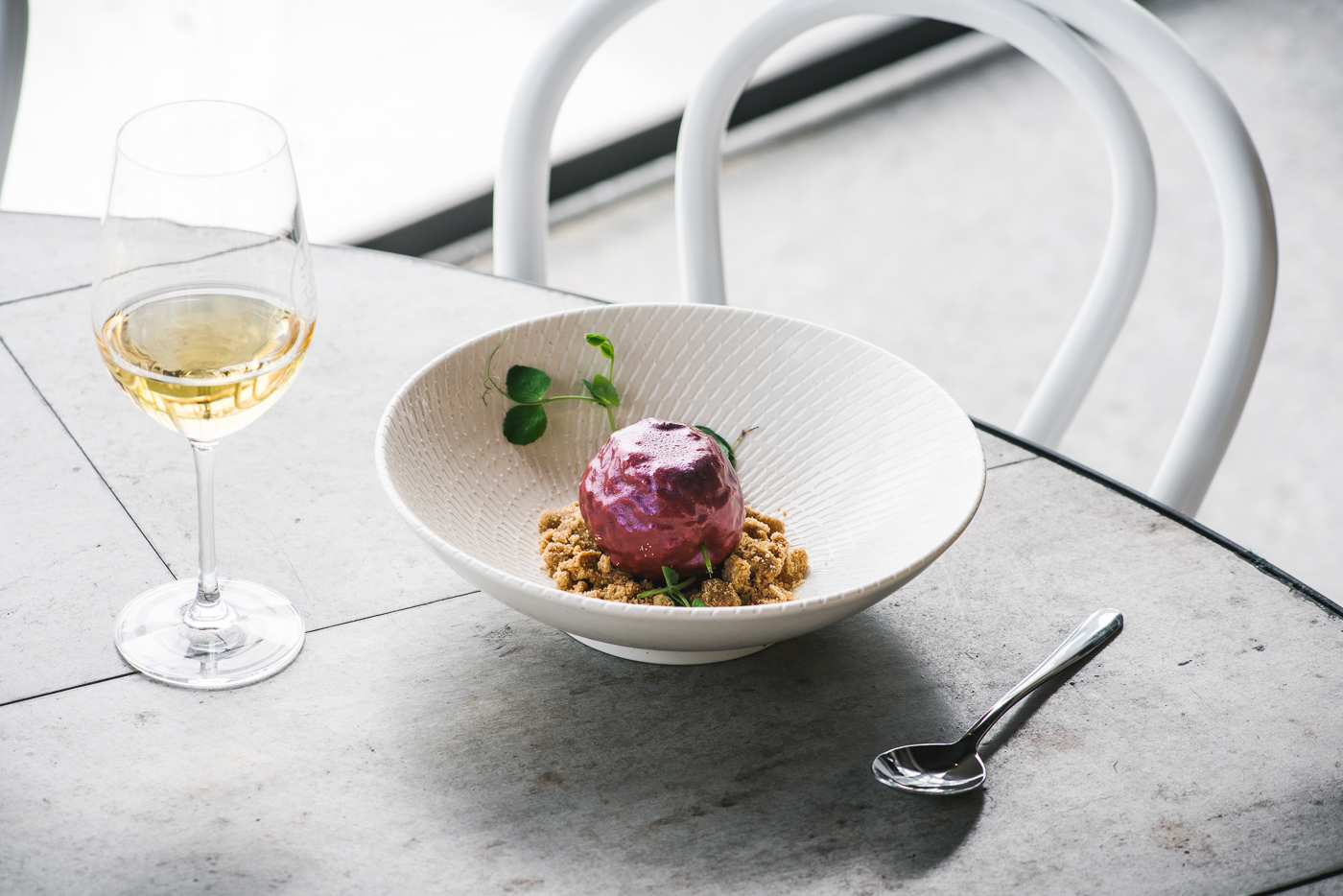 The Streets of Barangaroo's Best Dessert Offerings
Riva Reno Gelato
RivaReno creates authentic Italian artisan gelato made daily in store by staff trained at the Carpigiani Gelato University in Bologna. Flavours include ricotta and fiche (fig); signature cremino RivaReno; gianduia (chocolate spread), white-chocolate and hazelnut ganache; and pink-grapefruit granita.
Opening hours: Mon-Sun 7:30am-late
Location: Barangaroo Avenue
Website: rivareno.com.au
The Rabbit Hole
The Rabbit Hole offer a whole range of sweet treats and cakes that perfectly pair with their signature teas. Topped with edible flowers, the lavender shortbread is an Instagram favourite. Lavender is coarsely ground before being added to the pastry to give the biscuit its unique flavour.
Opening hours: Mon-Fri, 9am-6pm
Location: Barangaroo Avenue
Website: therabbithole.com.au
Oh Boo Chocolates
Oh! Boo Chocolates offers a delicious range of pralines, truffles and drinks made on-site. Maître chocolatier Fanny Chan trained in Belgium to master the art of chocolate. Fig and amaretto; lavender, honey and rose; and roasted macadamia and salted caramel are just some of the flavours on offer
Phone: 9356 8876
Opening hours: Mon-Fri 9am-6pm, Sat 10am-5:30pm
Location: Barangaroo Avenue
Website: ohboo.com.au
Bel & Brio
A variety of colourful cakes, pastries and desserts can be found on display in Bel & Brio's eatery. It can be difficult to choose between all the sweet treats on offer, however the Bel & Brio chocolate mousse is a must-try. Here, miniature macarons surround a smooth chocolate mousse. Another favourite is the vanilla and raspberry slice. Enjoy your dessert on the go or sit down at Bel & Brio's dining area to savour the experience.
Bookings: 9299 9107
Opening hours: Mon-Sat am-11pm, Sun 7am-10pm
Location: Barangaroo Avenue
Website: belandbrio.com.au
Lotus
At Lotus, pastry chef Tiffany Jones (The Pastry Project) infuses traditional desserts with Asian inspired flavours. Her 'Passionfruit picked from the vine' is created from a real passionfruit mould. Encasing the dessert is a glaze coloured using boiled-down passionfruit skins. Inside, you'll find passionfruit ice cream with a salted vanilla marshmallow centre.
Bookings: 8318 3688
Opening hours: Mon-Fri, Lunch 11:30am-3pm, Dinner 5pm-10pm; Sat-Sun, Lunch 11:30am-4pm, Dinner 5pm-late
Location: Wulugul Walk
Website: lotusdining.com.au
Shortstop Donuts
There's a reason these donuts have a cult following in Melbourne. Shortstop's donuts are made fresh on-site daily. Popular flavours include toasted almond and halva, maple walnut and brown butter, Earl Grey and rose, and peanut butter caramel and chocolate.
Opening hours: Mon-Fri 7:30am-4:30pm, Sat-Sun 9:30am-3:30pm
Location: Barangaroo Avenue
Website: short-stop.com.au
Pattison's Patisserie
Pattison's Patisserie has been delivering its cakes, pastries and macarons for over two decades and now has 11 different locations across New South Wales. A favourite dessert at the Barangaroo location is the Conrad torte: a vanilla hazelnut cake and chocolate almond cake baked as one. These cakes are then layered and decorated with chocolate ganache and a light dusting of cocoa powder.
Opening hours: Mon-Fri, 6:30am-5:30pm
Location: The Canteen, Barangaroo Avenue
Website: pattisonspatisserie.com.au