What the AANA Guidelines mean for influencers and PR
By Natasha McGarrell
On 1 March 2017, the Australian Association of National Advertisers (AANA) inserted a new provision into their Code of Ethics. The guidelines now require brands to be more transparent in their disclosure around whether they pay influencers to spruik products and ideas on social media.
Fiona Jolly (Advertising Standards Bureau), Stephen Von Muenster (DVM Law), Victoria Jones (The Insiders) and Danielle Lewis (Scrunch) came together at this year's Mumbrella Comms Con to explain what this means for influencers and the PRs who approach them on behalf of their clients.
The Change
So, what exactly was the change? This March, the AANA added the following to its code:
2.7 Advertising or Marketing Communication must be clearly distinguishable as such to the relevant audience.
This code applies to any advertising and marketing communication that:
Over which a marketer has reasonable degree of control and;
Draws attention of the public to promote a product or service.
Essentially, if someone has access to material that promotes a product or service, they should be able to tell that they're being advertised to.
You can read the entirety of the guidelines here.
What this means for influencers
While influencers are free to independently promote brands they love, they now need to let their audience know if a brand has paid them to promote their product or service. This doesn't have to be in cash, it also covers gifts and complimentary meals and trips. The traditional way of doing this was using hashtags #ad or #spon to communicate that a piece of content is advertising. There are other ways to do this:
Thank and tag the brand in the caption
Use hashtags #gifted or #gift for anything that's been sent as a gift
If there are multiple brands in a post, like in an 'outfit of the day' post, distinguish which items have been gifted and which have been bought independently
Use a branded hashtag, such as #MirandaKerrforRoyalAlbert in the below example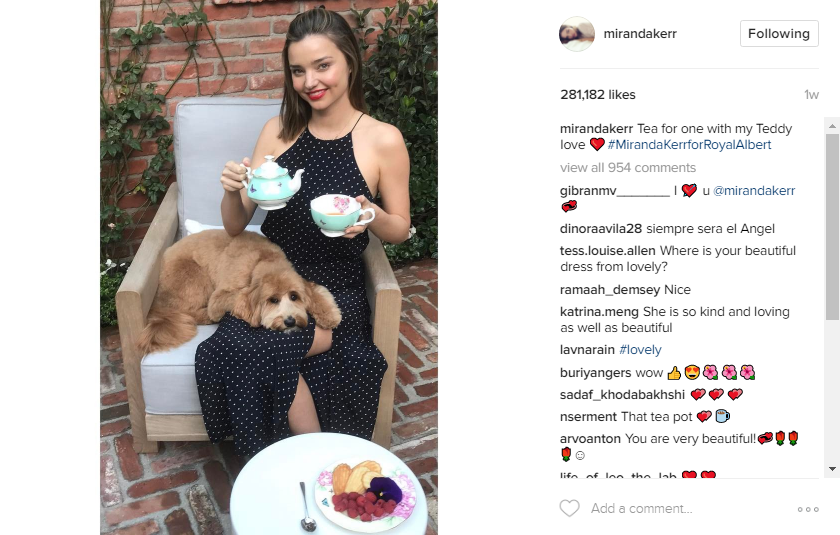 While some are worried about losing their audience this way, Victoria Jones of The Insiders says that followers really appreciate transparency from influencers.
What this means for PRs
While the responsibility should fall to influencers to disclose when they are advertising on their platforms, it's important that PRs work with influencers to ensure that these practices are taking place. While nobody has been found to breach this code yet, Simon Canning of Mumbrella advises not to be the first to get these guidelines wrong to avoid being made an example.
For longer-term influencer partnerships, Jones suggests drawing up an agreement that states how an influencer should communicate that their content is sponsored. These long-term collaborations are often more effective for brands than one-off posts. Another suggestion is giving an influencer full control over their content and messaging to avoid a post being classified as advertising.
Unfortunately, there are still a lot of grey areas when it comes to social media and advertising. As an industry, we're still learning how social media fits in the marketing and communications world, so there isn't a simple answer here. One rule of thumb from the panel: transparency is key.