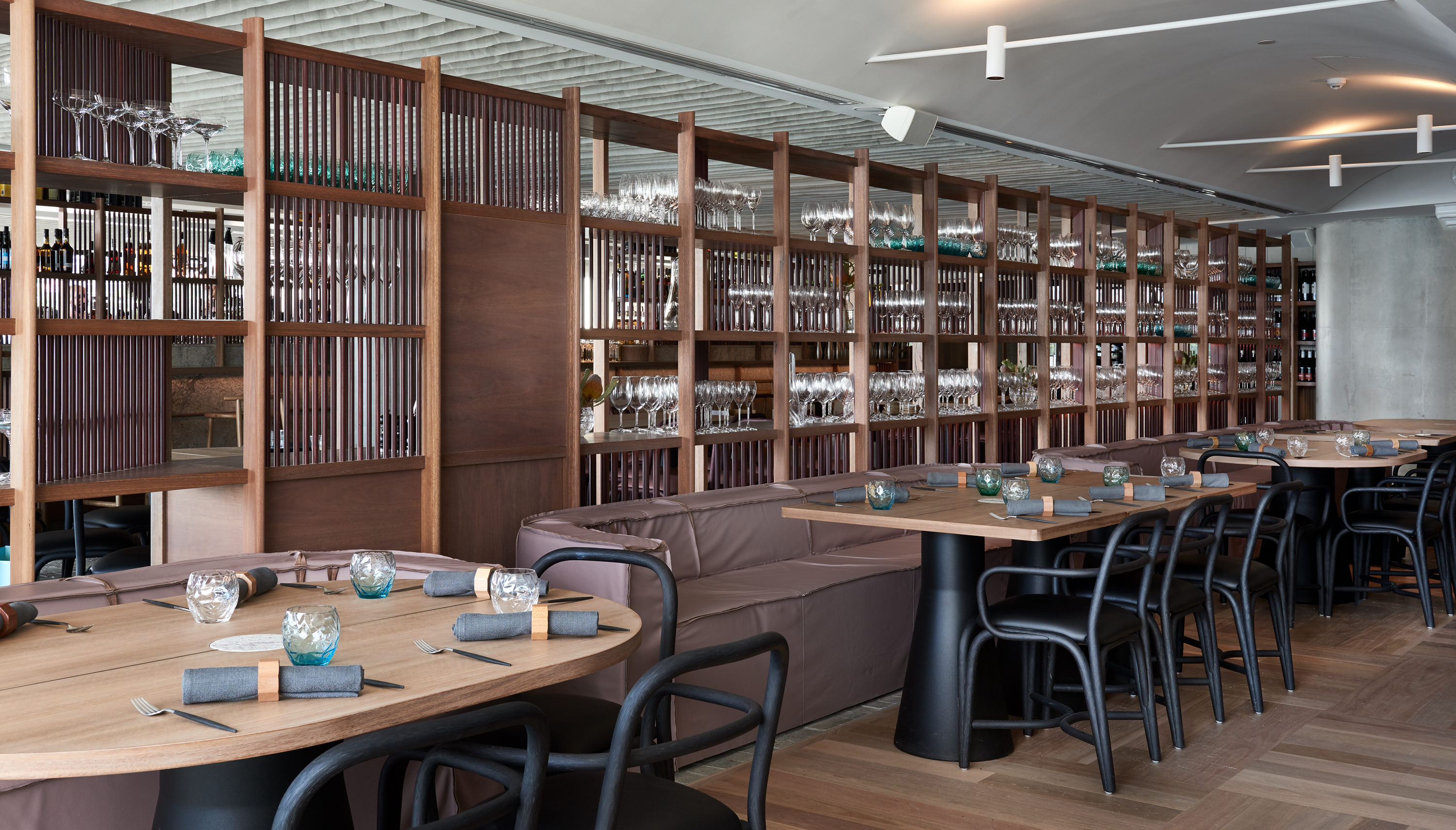 12-Micron Media Launch Wrap-Up
On Wednesday 15 March, executive chef Justin Wise and pastry king Darren Purchese hosted a feast for VIPs to launch new restaurant, bar and late-night dessert kitchen, 12-Micron, located at The Streets of Barangaroo.
Guests enjoyed Wine on Deck and Dark & Mysterious cocktails overlooking Sydney Harbour before moving through to the restaurant and dessert bar. Wise served a selection of dishes made with Australian produce including the Skull Island king prawn steamed buns and the Flinders Island lamb with house-made damper.
A highlight of the night was Purchese's dessert degustation at the late-night dessert bar. Gin & Tonic featured fizzing chocolate shavings and chocolate lovers indulged in a salted caramel and mandarine creation.
Between main and dessert, Tonic PR's Allira Carroll ran a Q&A session with both Justin and Darren. We learnt that Justin's favourite dish is a pigeon because he 'loves a good dirty bird'. Meanwhile Darren's response to Allira's question of whether he is our modern-day Willy Wonka with oompa loompas running around received a great roar of laughter. It wasn't a no though, so technically anything is possible.
Guests included Glenn Daniel (Smooth FM), Chris Smith (2GB) and wife Susie Burrell, Tim Gilbert (Today show) and wife Josie Gilbert, and Sam McMillan (Sunrise). Concrete Playground, The Urban List, InStyle Magazine, Belle Magazine, Daily Telegraph, Sydney Morning Herald, Central Magazine were also among the guests.
Old school friends, Tim Gilbert and Chris Smith caught up on old cricket rivalries and stayed till almost close despite Gilbert having to be up by 4am for the breakfast gig.
Here's what we ate and drank on the night:
Entrees to share
Skull Island King Prawn steamed bun, wasabi, green mango, tobiko
Cobia, baby leek ash, beach caviar, sea urchin emulsion
Pickled mushrooms, celeriac, mount buffalo hazelnuts, sorrel
Main
Homage to Flinders island- lamb, spinach, ironbark honey, damper
Suckling Pork, caramelised garlic, onions, preserved riberries
Dessert
Gin & Tonic – Four Pillars gin, lime, lemon, cucumber, juniper
Mandarine – salted caramel, tonka bean, chocolate
Wine
2011 Ben Haines B Minor 'Undisgorged' Blanc de Blancs, VIC
2015 Keith Tulloch Semillon, Hunter Valley NSW
2015 Sentio Rouge Sangiovese Shiraz, Beechworth VIC
2015 Chambers of Rutherglen Moscato, VIC
Images: https://www.dropbox.com/sh/bq863yirbf11zc3/AACKATGnm82_uItSuyEq2q71a?dl=0