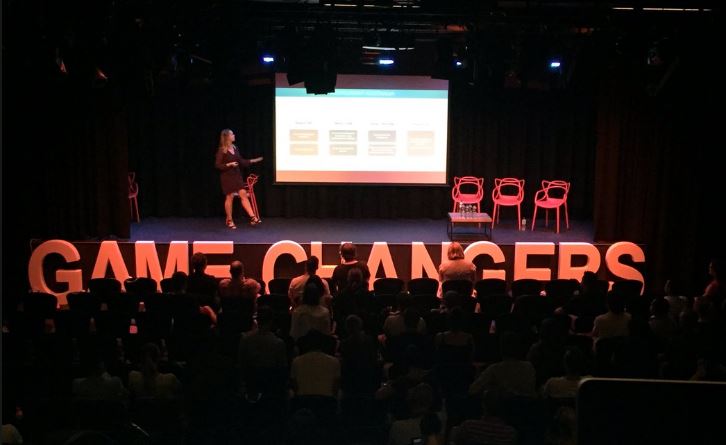 12 Things I Learnt at Dimmi's Hospitality Game Changers Conference
By Natasha McGarrell, PR Account Executive, Tonic PR
Last month, Dimmi hosted a Hospitality Game Changers Conference. As food, drink and hospitality PR specialists the conference was particularly useful for us and our clients. Here are 12 key pieces of advice we took from hospitality's top talent.
Food is the new social currency
Consumers are changing the way they eat out. Only 10 percent of people eat three-course dinners nowadays, instead opting to share plates with friends or family. This sharing economy is driving pressure on average spend in restaurants. While restaurants see more people come through the door, those customers are spending less. Consumers are also opting to take their food away, making restaurant take away a growing trend.
The kitchen pantry will become obsolete
Simon Ross of UberEats reckons there will no longer be a need to go and buy ingredients because everything will be accessed online.
Food apps are becoming all about personalisation
Simon Ross says food apps are already beginning to offer recommendations based on what people are eating, just like Spotify pushes through personalised music recommendations But we're only at the beginning of how data can transform the way we eat,. Expect to see apps asking, "hey, I can see you're heading home from work. Would you like to order your favourite food on your way home?"
It's not all about the chef's hat
Don't build a restaurant to get a chef's hat. Build a restaurant that will be filled with people who love your food and you will be successful.
If you want a good review, treat your customers well
This should go without saying but too many restaurants are too caught up with giving food critics the perfect experience. Don't fret if something goes wrong while you're hosting a reviewer, they get that these things happen. What's more telling is how you deal with the issue. Set up the business to treat customers well and you'll do well.
Respond to and respect customer reviews
Joanna Kershaw of TripAdvisor recommends responding to respond to ALL customer reviews – good or bad. The perfect response to a negative review is: "I'm very sorry, we didn't mean to do that. Could you please email us so we can rectify the situation?"
People want to be treated like VIPs
Consumers want to be recognised and remembered when eating out so it's extremely valuable for restaurants to use a database that logs customer preferences. Dimmi provides restaurants with meaningful data about consumers. Want to know a guest's wine preferences or dietary requirements? Dimmi's got it covered.
Training takes time and money, so hold on to great talent
Keeping great talent is just as important as obtaining great talent. Lucas Partington, Uber's senior recruiter, says it's all about making a great first impression with a slick orientation and training process if you want to keep staff long-term. Giving recognition for hard work regularly is also imperative.
Instagram is now non-negotiable
A restaurant not having Instagram is the equivalent to not having a website and you'll get left behind. Some people can't stand receiving EDMs, so David Macintosh of Pei Modern Group recommends using platforms such as Instagram to communicate directly with customers.
Media won't write about your business just because you want them to
Food publications exist to showcase good food experiences and write what their audiences want to read. They don't exist for restaurants. If you want coverage for your restaurant, give journalists what they need: newsworthy content, images, a strong reputation and send it in a three-sentence email.
Using PR benefits restaurants
Georgia Booth of Broadsheet believes that having PR is necessary for restaurants but warns that there is a difference between good and bad PRs. Nedahl Stelio of Fairfax Media prefers to speak to someone in PR rather than the restaurant because they have all of the information in the right formats. Don't expect PR to save your business though. Instead use it to support a well-established business model.
A restaurant is a business, not a hobby
Do not open a restaurant because it is your passion – it's not enough. And use the professionals: spending $2,000 on a lawyer could get you $1 million of valuable advice.