By Ismat Awan
Trends may come and go but one thing is for sure: veganism is a lifestyle taking Sydneysiders by storm and we weren't going to be left behind. In the spirit of #tonicadventures, we've tried and tested three vegan cafes that would make any meat-eater weak at the knees.
Shift
Nestled on Commonwealth Street in Surry Hills, Shift is a haven for all things vegan and delicious. From a mini grocery section to inventive salads and filling smoothies, Shift is a great place to hide away and have a guilt free burger (with smoky, spicy, pulled jackfruit, chipotle aioli and house made 'egg').
Favourite: the smoothies pack a nutritional punch and are just so tasty.
Instagram: @shifteatery
Gathered Kitchen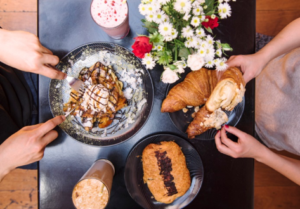 Joining the cohort of unique spots in Glebe, Gathered Kitchen makes a splash with their creative croissant selection that are, of course, 100% vegan. Flavours range from activated coconut charcoal, to beetroot, to choc-hazelnut cruffins (I know, we're also feeling hungry writing this). Head down if you want to experience something different, without compromising on flavour.
Favourite: the pastry selection; although the whole menu is scrumptious.
Instagram: @gatheredkitchen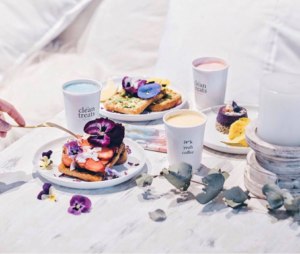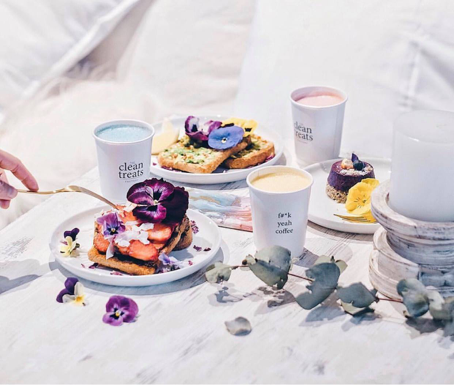 The Clean Eats Factory
 Alexandria may have many café spots to while the hours away, but none are like The Clean Eats Factory. With a beautifully airy interior and gorgeous treats on offer, The Clean Eats Factory is sure to satisfy any sweet tooth. The menu items are completely Instagram-worthy, but deliver on variety and freshness.
Favourite: turmeric pancakes or zucchini linguine.
Instagram: @thecleaneatsfactory