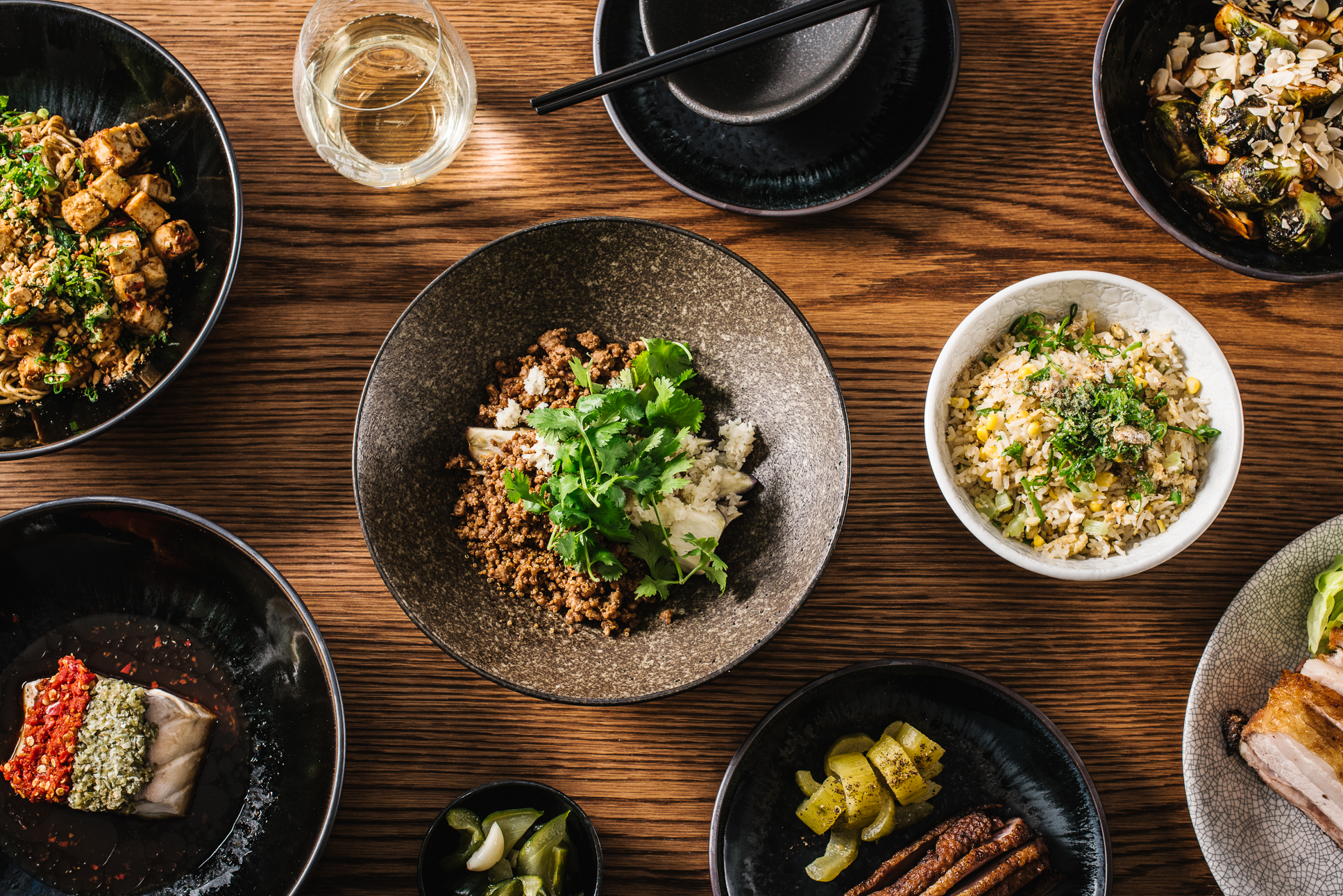 East meets west at Paddington's new restaurant, East London
Paddington will welcome East London, a spice-driven contemporary Asian restaurant and bar, set to open on the upper level of The London Hotel.
Executive Chef Jack Steer (formerly Press Club, Spice Temple, Chin Chin, China Doll, Rockpool Bar & Grill) has created a delicious menu inspired by both Shanghai and Sichuan cuisines. The dishes are designed to share and focus on using high quality ingredients and spice to create Steer's version of Chinese comfort food.
"I love dining at my friend's parents' house and eating their traditional Chinese cooking – it's simple with amazing spice and various chilli flavours to really lift it and there's no sweetness like you find in a lot of the restaurant food today," says Steer. "East London's menu will focus on simple, quality produce with lots of spice, chilli and flavour."
The 80-seater East London will open for dinner five nights a week. Menu highlights include: drowned fish with dried chilli, shallot, bean sprout and chicken broth; grilled lamb neck with tofu skin, bean sprouts and chilli oil; wontons with bug meat, prawn, chilli and Sichuan pepper; and crispy Sichuan duck with pickled cucumber salad and five spice. Dishes are designed to share with the menu evolving monthly.
The food will be complemented by Asian-infused cocktails including: the samurai spritz with aperol, yuzu sake, grapefruit, prosecco and soda; and Sichuan love made up of Havana 3 year old rum shaken with strawberries, Thai basil, palm sugar, lime juice and a hint of Sichuan pepper. The wine list has been kept local, featuring all Australian wineries from Tasmania's award winning Arras to Clare Valley's bold Some Young Punks and Margaret River's Juniper Estate.
East London is set to be a welcome addition to a suburb which has seen rapid transformation in the dining scene of late. The space features subtle Shanghai influences in the decor with a colour palette of jade, black and white as well as a mix of high and low seating, designed by Humphrey & Edwards architect Chris Grinham (Opera Bar and Chiswick).
Jack Steer's 'top five things you need to know about Shanghai and Sichuan cuisine':
Sichuan cuisine features a variety of flavours, from spicy to flowery, sour to sweet and bitter to smokey.
The use of spices in Chinese cooking originated from the water not being clean in northern China, therefore the locals had to resort to using chilli and spices to cleanse and flush out any toxins.
Freshness isn't typically related to Chinese food, however all dishes featured on the menu are light and cut through oils used in the dishes. My goal is to feed people to make them happy but also leave the venue without that greasy feeling that is often associated with eating Chinese cuisine.
Sichuan is a cuisine you experience with your whole body, a range of complex flavours hit the taste receptors in your mouth, nose and belly at the same time.
The dan dan noodle dish defines Chinese comfort food.
East London
Upper level, The London Hotel
85 Underwood Street, Paddington
02 9331 3200 I hotellondon.com.au
Instagram: @eastlondonpaddo
Facebook: East London Paddo
Opening hours:
Tuesday – Thursday: 6pm – 9:30pm
Friday and Saturday: 12pm – 10pm
Sunday (lunch): 12pm – 8pm
Monday: closed