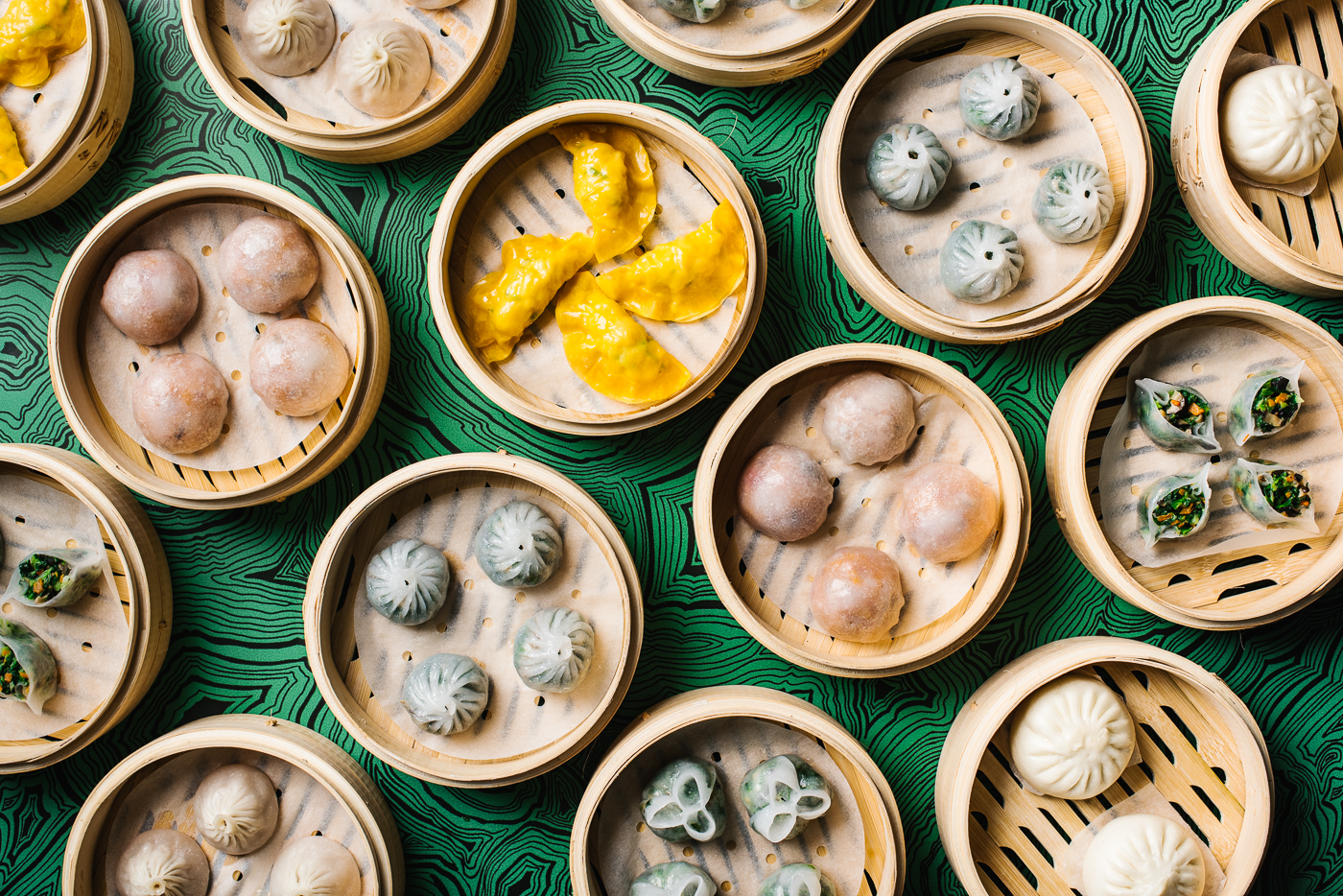 Madame Shanghai gives street some elegance
Madame Shanghai is the new Darlinghurst eatery and bar serving Shanghai street food and yum cha. It's by the Lotus Dining team (Lotus Galeries, Lotus Barangaroo, Lotus Dumpling Bar Walsh Bay, Papa Bo Min) and opens late April.
Inside, old school elegance and Chinoiserie décor combine with a playful colour palette of malachite, blues and pinks emulating 1930's Shanghai. The cocktail area overlooking Hyde Park is reminiscent of a Shanghai garden with lush greenery. The 90-seater bar and restaurant is open six days for dinner and yum cha for lunch, Thursday to Sunday.
Much of Shanghai-born head chef Chris Yan's menu is made to share and cooked shaokao-style (Chinese barbeque). The open kitchen creates a heady scent of spice and meat caramelising on the grill. Yan has kept a few Lotus favourites (dumplings!) but says Madame Shanghai is more 'street' and focused on the grill while the yum cha menu has had a shake up from the norm Sydneysiders are used to.
"The yum cha offering in Sydney can be limited, so if I'm doing yum cha it's got to be different and fun," says Yan. "The food is still very Shanghai-inspired but with some interesting additions such as grilled chicken thigh meatballs with pineapple sambal and crumbed chicken katsu gua bao with sriracha mayo."
The cocktail bar overlooks Hyde Park and College Street – an ideal location to explore cocktail artist Kate McGraw's concoctions inspired by Chinese mythology and Asian flavours. Find yourself reaching for the wine list? Sommelier Annette Lacey has assembled more than 200 wines from old world to innovative local and international labels with 15 available by the glass.
McGraw experiments with somewhat forgotten 1950s cocktail recipes and aged spirits at Madame Shanghai. She's spent months sourcing vintage bottles to play with; the '76 Negroni cocktail is one such result and features a 1976 Beefeater gin, 1970's Campari and 1976 Cinzano Antica. "I scoured auction houses to get my hands on rare and aged spirits to really take the cocktails and drinks up a notch at Madame Shanghai. For bartenders, I feel 2016 was about experimenting with outlandish techniques and flavours, whereas 2017 is the year we are finessing and honing those skills and prioritising sensory engagement" says McGraw.
Interiors are by Melissa Collison (Rosetta Sydney, Fratelli Fresh Westfield Sydney, El Camino Cantina, Sake Double Bay, Sake Jr Grosvenor Place) who nails the brief for quirky, fun and elegant. The Chinoiserie detail and colour palette provide a striking backdrop to the open kitchen and cocktail bar. While it is one large space, the 60-seater restaurant and 30-seater bar space feel intimate because of several nooks created using velvets curtains, antique mirrors and handwoven rugs.
Sydney's east now has a new Chinese and yum cha destination.
Madame Shanghai
Opens late April 
18 College Street, Darlinghurst
T-S: dinner 5:30pm-late | yum cha T-F: 12-3pm | S-S: 11am-3pm
lotusdining.com.au I Instagram: @madame.shanghai