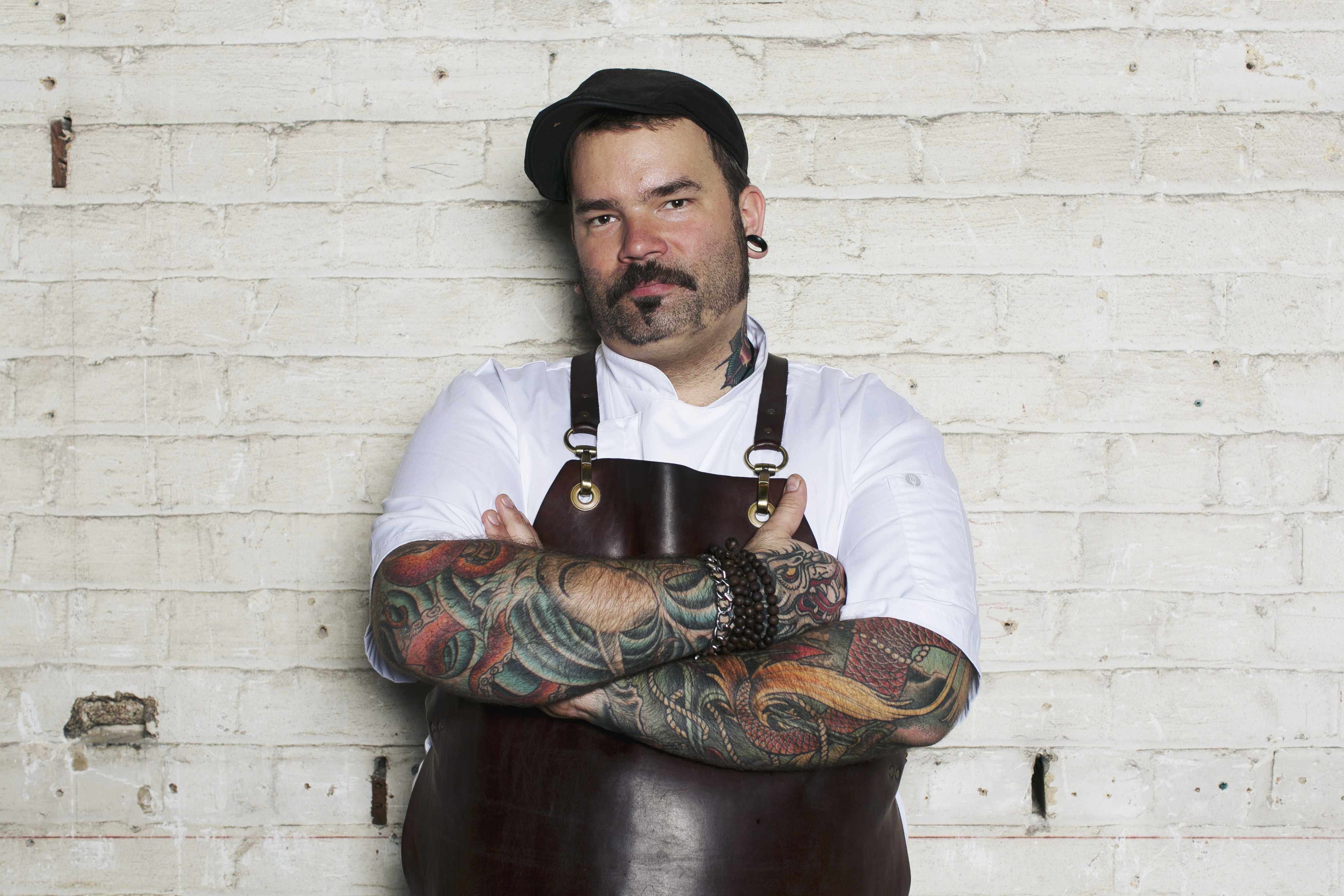 New chef and menu for Bouche on Bridge
Swedish-born Joachim Borenius (The Fat Duck, Marque, Per Se) takes the helm of Bouche on Bridge this week as former executive chef Harry Stockdale-Powell steps down to focus on a new venture. Borenius introduces an entirely new menu of autumn flavours this May.
The Bouche philosophy remains fine dining without the fuss and focuses on seasonal, high quality ingredients and produce driven dishes. Kinkawooka mussels with fermented kipflers and parsley; Muscovy duck breast with caramelised fig and radicchio; and smoked chicken, farro and salsa verde are just a few of the new dishes at Bouche.
The three-dish dessert menu is a collaboration with 2015 Josephine Pignolet winner Lauren Eldridge and includes a spiced plum tart tatin – just the kind of warming fix needed for autumn.
Borenius says the challenge of full creative control of the kitchen, the fine dining food and service in a relaxed atmosphere, and the ethos of Bouche in terms of sustainability and produce are what attracts him to the role.
"I've been given this great opportunity to do my own thing and I'm really excited to use my 20 years of fine dining experience in a more relaxed environment" says Borenius. "For me, the core of a restaurant is how comfortable you feel there as a diner. The dining experience should be about the guest rather than the restaurant and I think this has been lost in this city in recent times."
Borenius' career spans acclaimed kitchens in Australia and internationally, namely Heston Blumenthal's Michelin-starred The Fat Duck and Thomas Keller's Per Se in New York City. Borenius has experience under Mark Best at Marque and most recently at Best's Pei Modern.
After achieving huge success at the recent Taste Festival (Bouche won best dish), Stockdale-Powell will compete against 15 other international chefs at Taste of Abu Dhabi Festival later this year.
Harry has long championed native ingredients and sustainability so it makes sense that his next move is to launch a new venture bringing native ingredients to food markets.
"It was a tough decision to move out of the Bouche kitchen, however I'm incredibly excited that Joachim has been appointed" says Stockdale-Powell.
Bouche on Bridge is open for lunch and dinner six days a week.
Bouche on Bridge
6 Bridge Street, Sydney
02 8278 9400 I info@boucheonbridge.com
boucheonbridge.com | Instagram: @boucheonbridge
Opening hours: M-F: 12pm – late | S: 5pm – late | S: closed