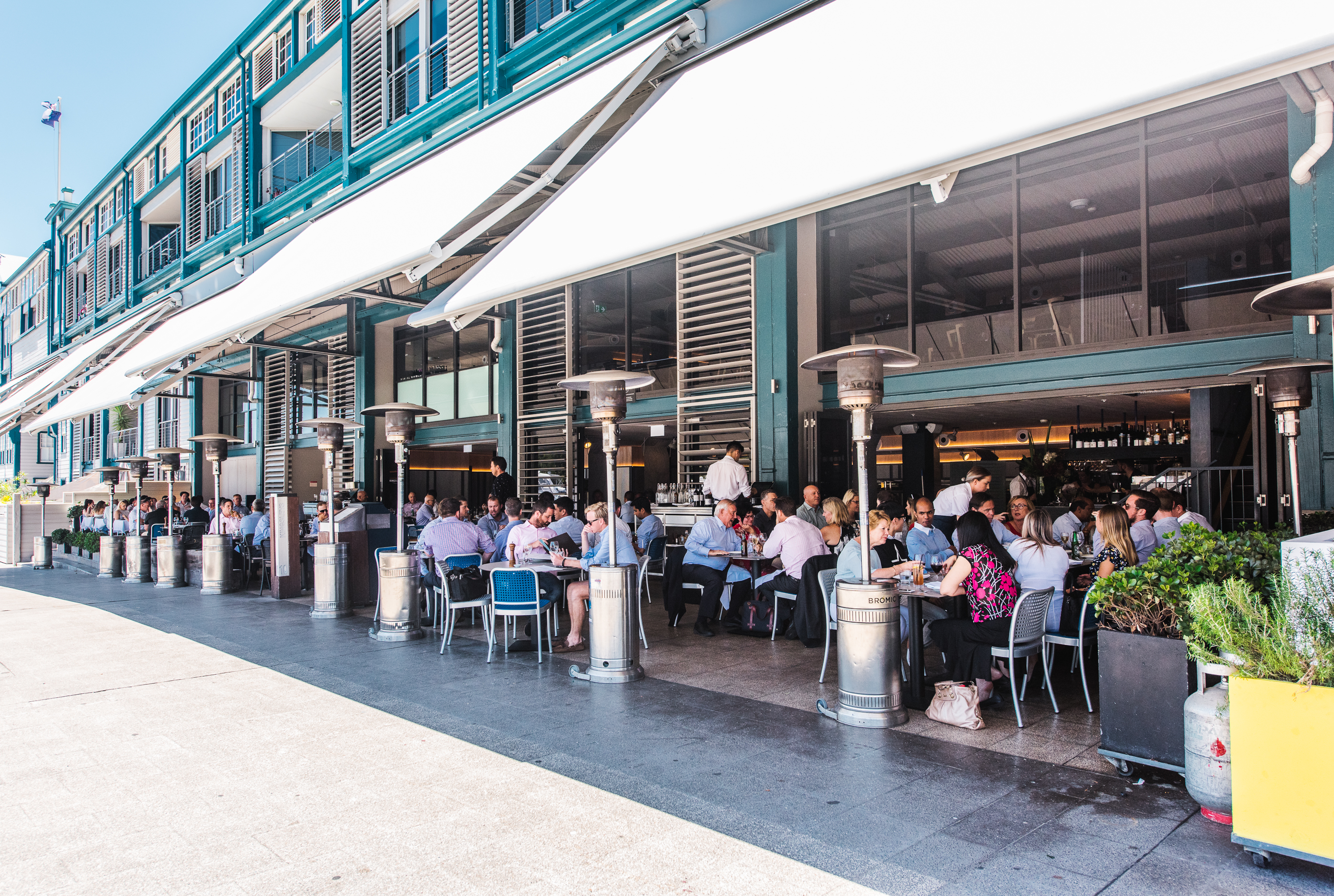 Old favourite Kingsleys has a fresh new charcoal menu and fit-out
Kingsleys, located on Woolloomooloo's finger wharf, launches a new shared-style charcoal menu and sophisticated new-look interiors this month.
You'll still find the firm favourites that Kingsleys is famous for on Head chef Lars Svensson's refreshed menu. However, he expands the previous classic steakhouse menu to include new lighter seafood options and three share-style dishes from the new Josper charcoal oven. There's an 800g wagyu rib on the bone served with chimichurri, a 1kg Victorian lamb shoulder with a Spanish romesco sauce or 1.2kg barbeque riverine grain fed short ribs.
"The new oven has an intense heat that cooks the meat faster and locks in the juices to add the smoky charcoal flavour which is ideal for large cuts of meat! Adding these bigger dishes to the menu creates a more shared family-style dining experience which we didn't have before," says Svensson.
Svensson has also added more fresh seafood, lighter entrees and dishes from the market to cater for guests wanting a lighter dining option. To start, there's Morton Bay bug salad; New Zealand king salmon sashimi; and steak tartare among others. Larger seafood dishes range from salt and Szechuan peppered fried Yamba king prawns and Northern Territory barramundi through to Kingsleys Queensland mud crab (complete with bib!).
The steak menu at Kingsleys remains extensive. There's a diverse range of cuts from the smallest 180g eye fillet through to the epic 800g Darling Downs F1 marble score 6+ Wagyu rib on the bone and everything in between.
Wines are largely local with a good international contingent too. Order carafes of cocktails to share – the blood orange spritz with Solerno, blood orange liqueur, Aperol, prosecco, blood orange juice and soda; or a Pimms cup red vermouth, lemonade, ginger ale and loaded up with fruit. Opt for a liquid dessert in the apple pie old fashioned –  a big pour of Wild Turkey Rye, vanilla liqueur, apple bitters and homemade apple pie syrup.
The 250-seater restaurant's new interiors are light and spacious, inspired by the waterfront location and designed by SJB. A luxurious mix of soft leather, blue-stained timber and stone with open spaces, custom lighting and ribbed detailing throughout.
Kingsleys is the ideal venue for a long lunch on the waterfront, indulgent dinner for two or the place to entertain clients and seal that big deal. This old favourite is set to become the new favourite all over again.
Kingsleys
10/6 Cowper Wharf Rd, Woolloomooloo
Restaurant open L D Mon-Sun
Instagram: kingsleys_woolloomooloo | Facebook: facebook.com/KingsleysWoolloomooloo/