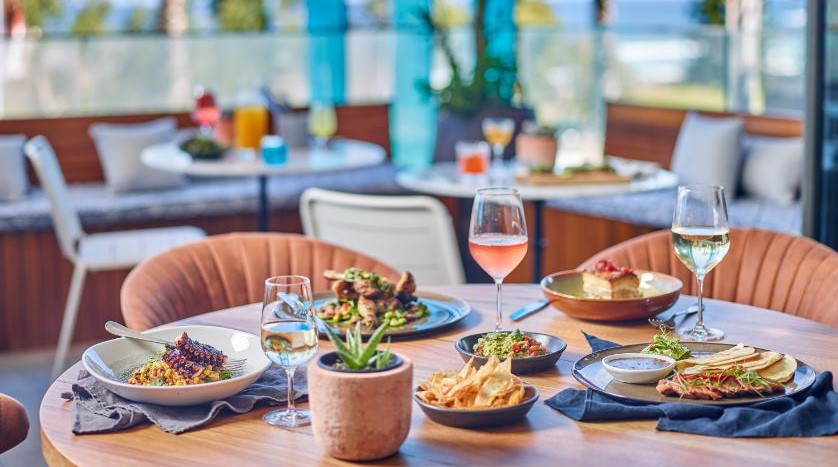 Panama House has a new home overlooking Bondi Beach
Panama House has a new home in Bondi overlooking the beach on Campbell Parade, opening 24 January. The all-day Latin American local restaurant and bar is a new go-to for takeaway coffee, all day brunch (that can be paired with bottomless mimosas, bloody Mary's and micheladas Friday to Sunday), share-style dinner, and sundowner cocktails on the stellar glass balcony.
Head chef Sean Kiely's menu straddles Latin American and Australian flavours. All-day brunch is served until 4pm and includes a corned beef hash brown on a bed of spinach, topped with a poached egg, roast tomato and chipotle hollandaise; the gumbo omelette stuffed with prawns and chorizo on a bed of habanero corn bread with black beans and salsa verde; and the jalapeno rosti layered with guacamole, spinach, smoked mushrooms and poached egg. Think homemade banana bread, Mexican-chocolate cookies and breakfast burritos for takeaway options.
By night, the lights go down, the music goes up, and the menu morphs into more of a share-style. Chargrilled WA octopus with chorizo esquites and salsa verde; slow roasted mojo marinated pork belly with celeriac slaw, jalapeno cream, desiccated red chilli and chervil; and Jamaican jerk spatchcock with edamame beans, black beans, borlotti and rocket salad, charred corn and chimichurri, just a taste.
The 50-strong wine list is exclusively of Australian and South American origin. Cocktails are a mix of old classics from the 80s that have been reimagined, alongside some new ideas. There's an artistic reference with each cocktail: The Mask is an amaretto sour of sorts – made with amaro instead of amaretto – and named after the Fugees song which features the lyrics 'taking sips of an Amaretto sour with a twist'.
"Our signature is the PH margarita which essentially takes us two and a half weeks to make," reveals Panama House owner Geraint Coles. "We infuse Jim Beam Rye with orange peel, cardamom, clove, black pepper, and a few other secret ingredients to create a homemade curaçao. Then, we add hibiscus flowers and mix with a turbinado sugar syrup to create a liqueur. Combine this with Arette Blanco tequila, fresh lime juice and oleo saccharum over a rock of ice with our homemade salt rim. It's the best damn margarita around!"
After more than 5 years on Bondi Road, the new digs are an impressive step up. The 120-seater restaurant and bar interiors, designed alongside local stylist Jason Grant, feature reclaimed brick walls, ironbark hardwood tables and leather banquettes with a direct line to the New York-style marble kitchen. The spectacular glass balcony overlooks Campbell Parade and Bondi beach, decked out with timber benches and bright coloured cushions. The playlists – available to all on Spotify – are a mix of just-about-everything.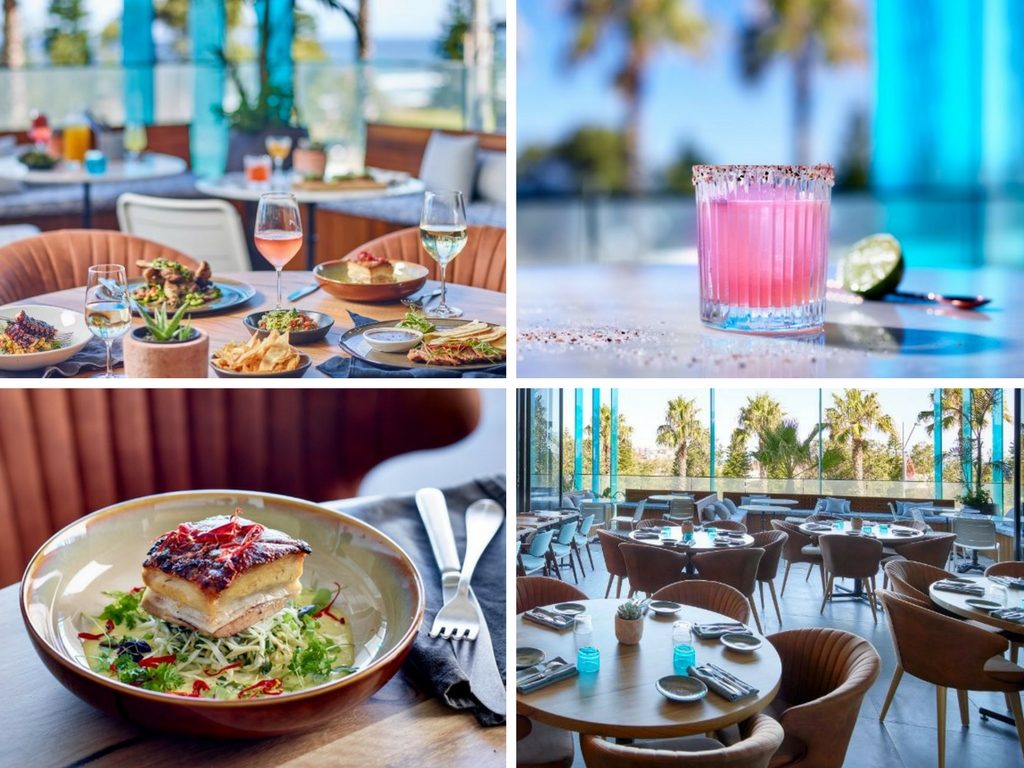 Panama House
Opens 24 January
The Pacific Bondi, 180 Campbell Parade, Bondi
Opening Hours: Mon-Sat 7am – 11pm, Sun 7am – 10pm
Instagram: instagram.com/panamahouse | Facebook: facebook.com/PanamaHouseBondi