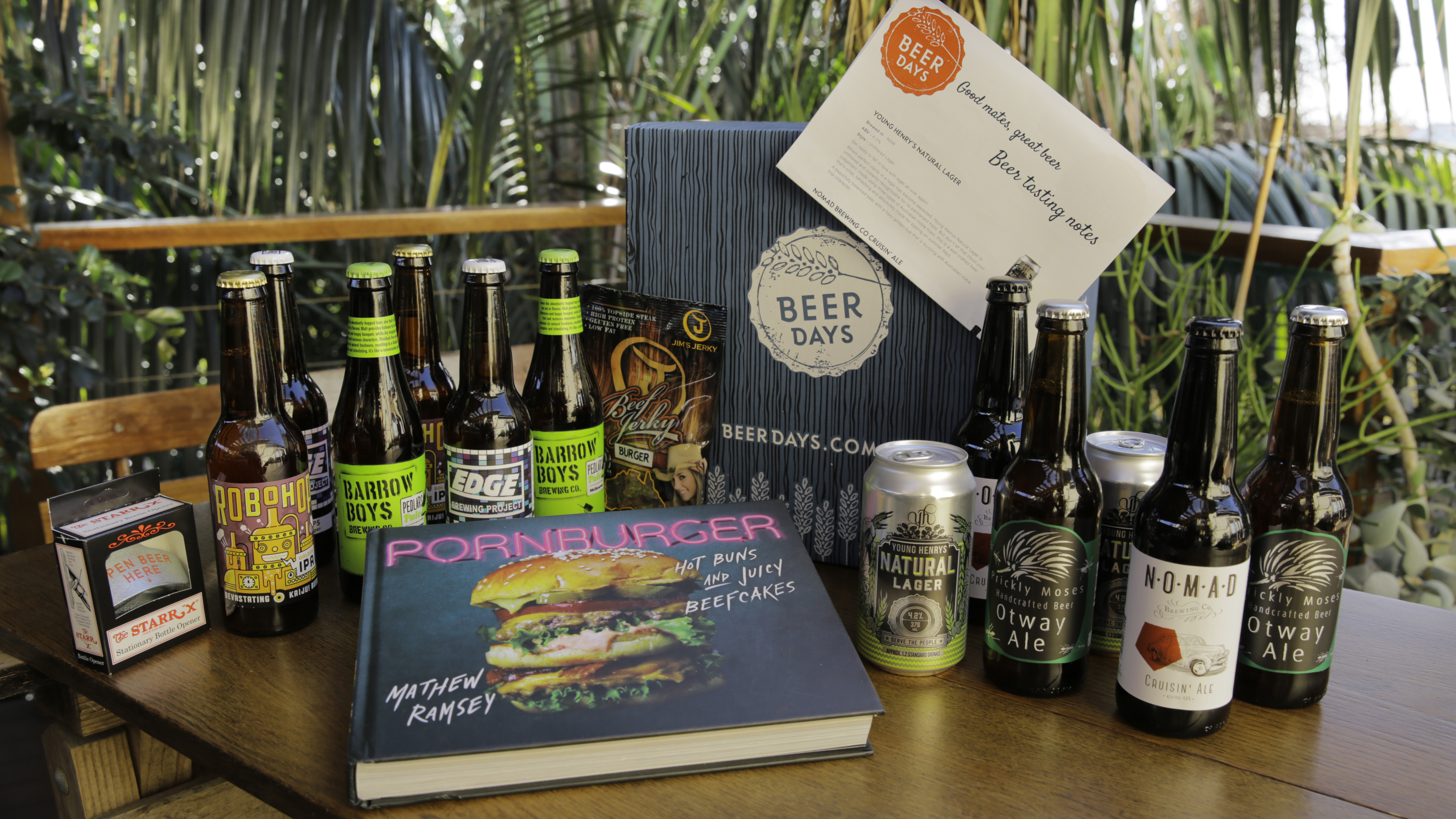 Skip the Socks this Father's Day and Get Dad a Beer Days Beer Box
Stumped on what to get dad this Father's Day? Forget going halves with your sibling in a triple pack of socks or a boring old tie, Beer Days have the answer and it only takes a few taps on the keyboard and you're done– bliss! And, you'll score major brownie points when the great man you know receives a selection of some of the very best, hard-to-find and limited release Australian and international craft beers.
This Father's Day, Beer Days is offering a limited edition book and beer combo, because of course dad needs something to read whilst sipping on that ice cold beer. Get the surfer dad a copy of Bra Boy by Richie 'Vas' Vaculik or add in the football book of the decade, Chris Judd's Autobiography for the sporty dad. For the music-loving dad, including a copy of Dog Eat Dog, a memoir by the former manager of AC/DC, will ensure you get that favourite child status. If you've got a full blown foodie dad, you can't go wrong with the cook and look Pornburger book, packed with 80 recipes for burgers like you've never seen before. There really is something for every kind of dad.
But great beer without good food is like bread without butter. It's just wrong. For this reason, Beer Days Beer Boxes also offers alternative upgrade options for those dads that aren't into reading. Add in the perfect beer accompanying snacks like beef jerky or toasted macadamias, a retro bottle opener or upgrade to a Premium Beer Box which offer that extra flavour kick with a range of stronger ales or even harder-to-find craft beer.
Ordering is made easy through the Beer Days website. First, decide whether you want to try a Beer Days Beer Box just once or go for the gift that keeps on giving with monthly or quarterly, no obligation delivery. Then, select how many beers you want delivered – either 8, 12 or 16 craft beers – with prices starting from just $59.95. It's the perfect gift for someone who is hard to buy for.
Beer Days Beer Boxes are made up of four different craft beers that change with every monthly delivery. Some of the stellar beers you may find inside your Beer Box include the seriously-impossible-to-find Lost Coast Indica IPA from California at 6.5% or the 'Brewdog' 5am Saint from Scotland at 5%.
Good mates, good food, good book, great beer. It's got to be better than socks!