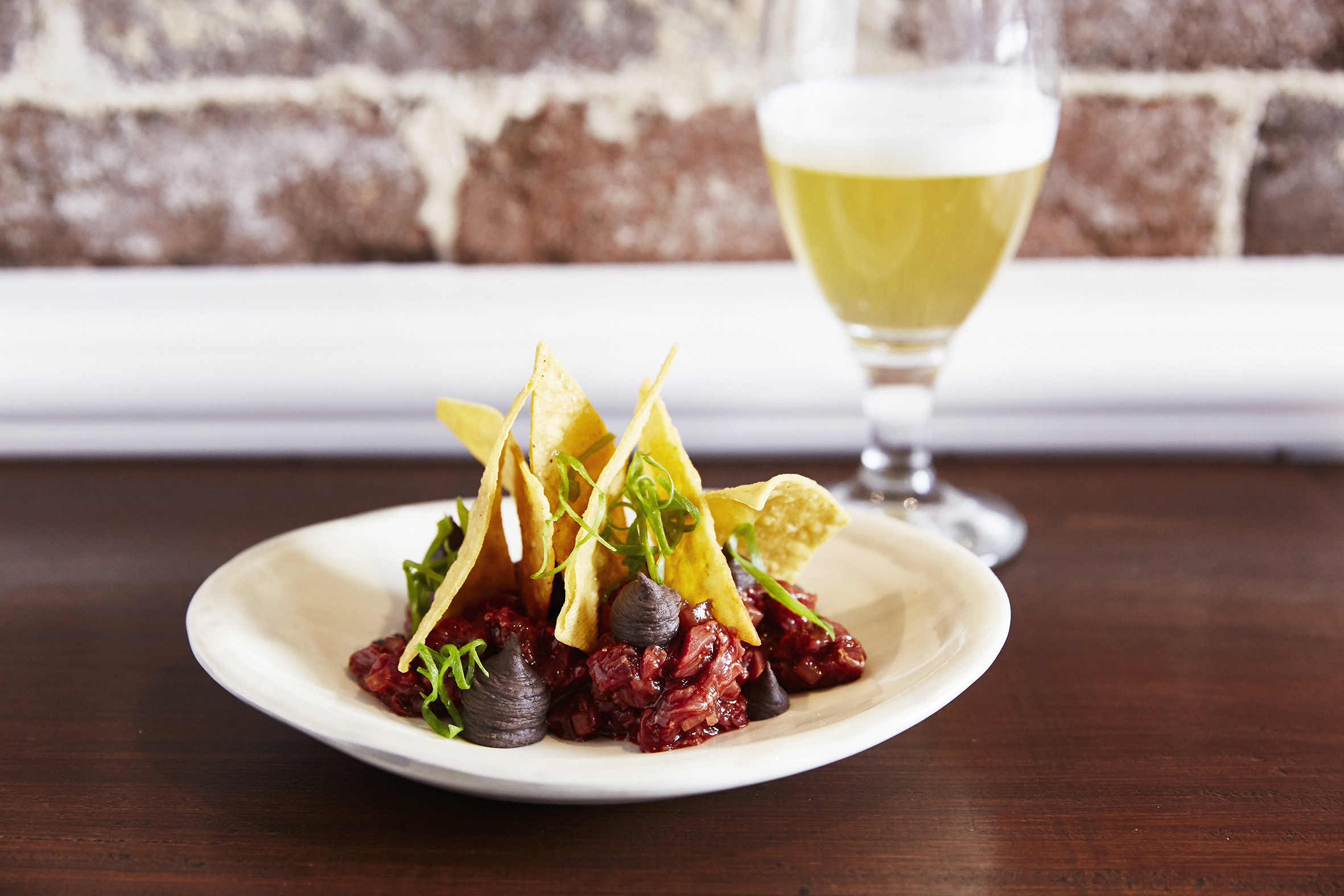 Tequila Mockingbird brings Latin American flavours to Paddington
From Wednesday 10 August, Paddington will receive a taste of Latin America when contemporary new restaurant Tequila Mockingbird opens its doors. Located in a beautifully restored three-storey terrace just off Paddington's Five Ways, Tequila Mockingbird will celebrate flavours from Mexico through to Argentina under co-owners restaurateur Michael Fegent (formerly Sake restaurants) and Executive Chef Regan Porteous (Riley Street Garage, formerly Toko, Zuma, Maze).
Tequila Mockingbird is a labour of love for first-time restauranteur Fegent who was inspired to bring the authentic food experiences he enjoyed while travelling throughout the Americas to Australia. It was while travelling that he discovered chef Gabriel Valenti at renowned Peruvian-Japanese restaurant Osaka in Buenos Aires. He knew that Valenti was the perfect match for Tequila Mockingbird alongside Porteous and Matt Taylor-Watkins (formerly Bentley Restaurant and Monopole).
The trio of chefs mastered time zones and countless Skype video calls to create the bespoke menu. The combination of Valenti's insatiable passion for Latin American cooking, Peruvian background and experience working at some of South America's best restaurants, along with Porteous and Taylor-Watkins' modern Australian knowledge and experience has resulted in a menu that celebrates authentic flavours and techniques while also translating to the Australian palette.
Porteous says: "It was really important to all of us that the menu was authentic so we've spent a long time carefully sourcing the right ingredients locally wherever possible, from Mexican turnips, Peruvian potatoes and peppers. Incredibly, we've been able to find around 90 percent of our produce locally, which is really exciting."
Each seasonal menu will journey through different regions of Latin America. For the current colder months, the current dishes are predominantly a journey through Peru, Argentina and Uruguay. The menu starts off with 'Raw' which includes highlights such as a white fish tiradito, jicama and corn textures including sweet corn puree, charred corn salsa and corn kernels; mushroom ceviche with plantain crisps; and kangaroo tartare, black bean, nachos. Under 'Streets' you'll find alpaca and mozzarella empanadas; and celeriac soft-shell crab taco. In-between the streets and the parilla, there's SA calamari with roast pepper and ajo blanco; and fried provolone with garlic mushrooms and Pedro Ximinez, among others.
Argentina's famed wood-fired parilla grill is a highlight of the menu in the 'Flame' section. There's a choice of five grilled meats – pork feather blade 'pluma', twice-cooked spatchcock, BBQ lamb shoulder, wagyu tri tip, and a dry aged rib eye the bone – traditional salsa criola and aged chimmichurri are also served.
All dishes are designed to share and the majority of the menu is gluten free and coeliac-friendly.
Valenti says: "This food is a real journey through South and Central America with dishes you would find on the streets of Peru through to dishes like the kangaroo tartare nachos that you will never be able to find anywhere else! It is what we like to say in Peru 'pichicata' or the ultimate flavour hit!"
There are two bars at Tequila Mockingbird: downstairs features stool seating for up to 8, and upstairs enjoys rooftop views with an all-weather retractable roof and terrace. Bar managers Mark Crawford (ex Sake restaurant) and Luca Bielli (ex Sake restaurant) are keen to educate guests about the 32 tequilas and 10 mezcals available whether that be straight or in a cocktail.
Even those new to these Latin American spirits can ease into it with the Tequila Mockingbird (Don Julio blanco, St Germain elderflower liqueur, jalepenos, fresh lemon and agave nectar ) or the Volcan de Fuego (Don Julio anejo, Coralillo joven mezcal, Aperol, fresh grapefruit juice, fresh lime and agave nectar). The drinks list is rounded out with a selection of more than 100 wines from around the world, 16 available by the glass, hand-selected by Sommelier Sam Jones (ex Monopole).
General Manager Reuvin Lim (ex Sake Restaurant) will manage front of house for the 110-seater restaurant which will open for dinner five nights a week and lunch and dinner on weekends.
Designed by Luchetti Krelle (Bar Brose, The Centennial, Acme and The Butler), the space is contemporary with subtle Spanish colonial influences downstairs and more of a South American coastal feel upstairs. There's a rooftop terrace with an all-weather appropriate retractable roof and bar on each level and downstairs features a beautiful, leafy courtyard with outdoor seating (and heating!).