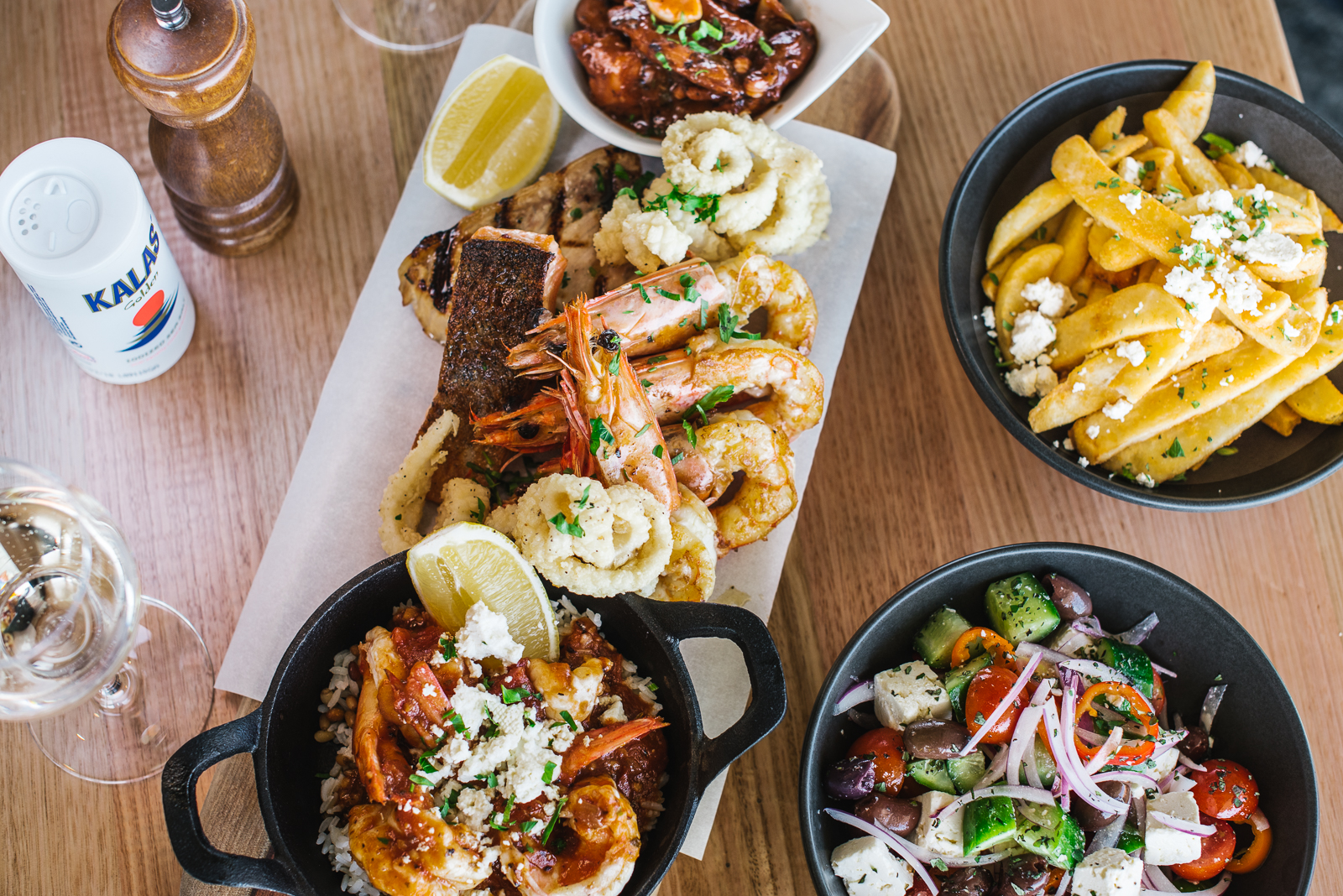 The Smoking Goat Brings Modern Australian Greek to the Inner West
The Smoking Goat is a new, casual waterfront dining destination serving a fusion of modern Australian and Greek recipes at the inner west's Sydney Rowing Club in Abbotsford.
Executive Chef Paul Hamilton, along with Greek-born restauranteur Con Dedes (Dedes Group), have ensured the menu focuses on value for money with inspiration taken from both Con's Greek family recipes as well as Australia's fresh and most flavoursome produce.
Chargrilling and smoking techniques feature prominently on the menu and the result is the delicious Lamb souvlaki with fries, salad and tzatziki; Chargrilled sword fish steak with spinach and rice pilaf; grilled saganaki cheese (Cypriot halloumi) with tomato, onion and cucumber relish and drizzled with oregano honey; and melitzanosalata (smoked eggplant).
The Smoking Goat is a great place for families and friends to enjoy a meal together so dishes are designed to share. Highlights include the lamb shoulder slow roasted with lemon Greek yoghurt and lazanki noodles; melt-in-your-mouth lightly fried calamari with garlic lemon and yogurt sauce; and mussel and orzo broth with saffron and spanakopita. There's also a tasty kids menu that is sure to keep them happy.
While there are some obvious Greek dishes, chef Paul has balanced this with less obvious options including the great southern fillet with pink peppercorn and black truffle sauce, horta and potato rosti; grilled lemon chicken with oregano and evo, roasted lemon potatoes and zesty lemon herb sauce; and wild seared salmon with cherry tomatoes, Vidalia onions and white wine sauce.
Dessert fans can't go past the Greek-inspired affogato – baklava ice-cream with vanilla Galliano and Greek coffee – or lemon semolina sponge with raspberry jam and Turkish delight ice cream.
The drinks list includes a good selection of local and international wines, including a few from Greece, as well as beers, cider and some ouzo, of course. There's also a handful of cocktails, including the honey and clove margarita – a classic margarita with the addition of clove and cinnamon infused honey syrup.
Located on the water's edge of the Parramatta River, The Smoking Goat is a relaxed dining experience that enjoys enviable water views and is an ideal location for a casual lunch or dinner.
The Smoking Goat
Sydney Rowing Club, 613 Great North Road, Abbotsford
02 9712 5503 I smokinggoat.com.au
Instagram: @smoking_goat
Facebook: The Smoking Goat
Opening hours: Wednesday – Sunday
Lunch 12-3pm and Dinner 5:30 – 9pm