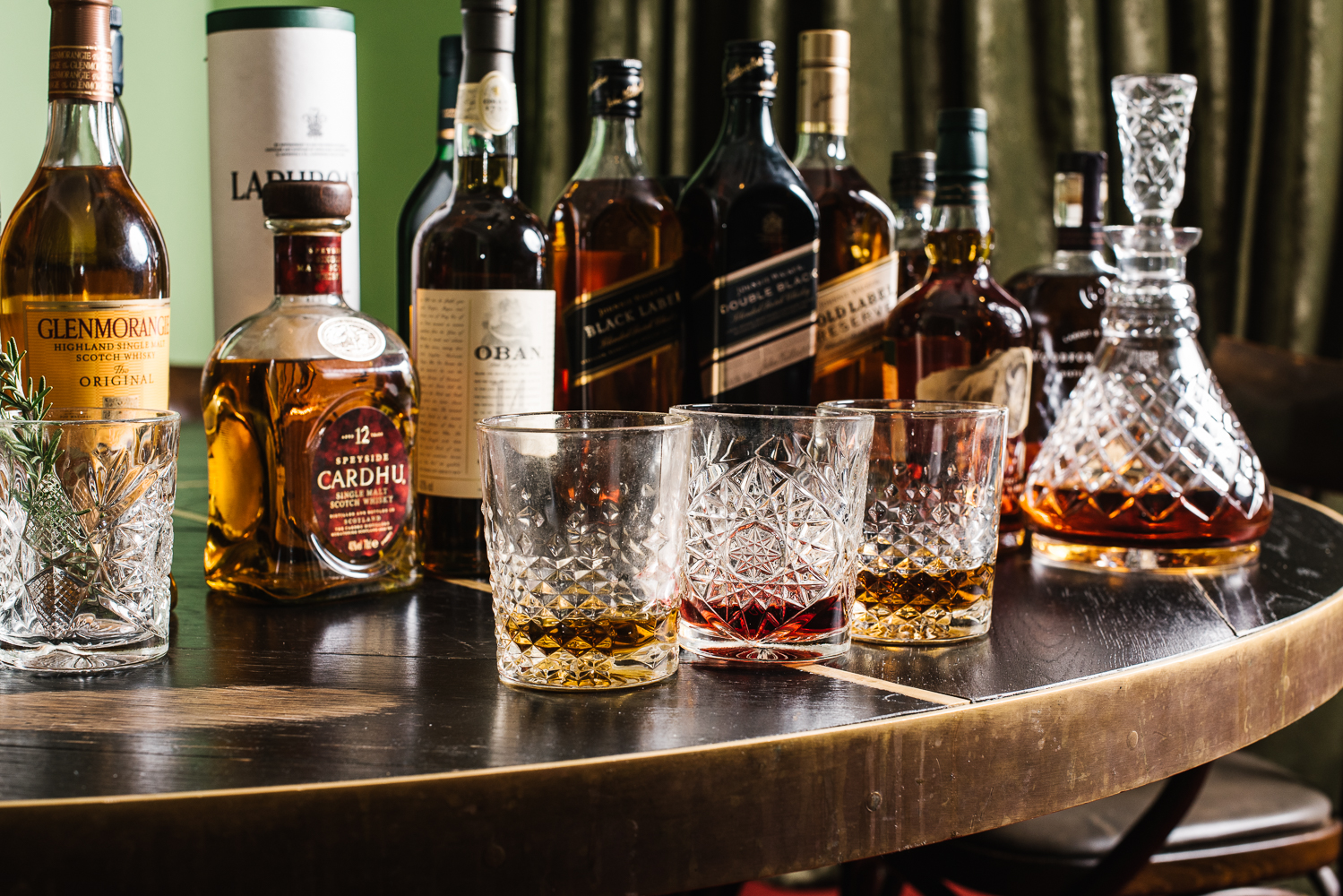 Whiskey wonderland at The Glenmore this July
The Glenmore Hotel hosts its fourth annual Rye July series to celebrate all things whiskey this July. If you're a whiskey-lover or are looking to become a connoisseur in spirit, head to a Night of Whiskies on Thursday 13 July. This ticketed event sees The Glenmore's cosy middle level turn into a whiskey wonderland. The Glenmore also hosts a four-course Johnnie Walker Whiskey Dinner on Thursday 27 July with a feast and whiskey menu fit for a king.
"This Rye July, we have secured a solid selection of rare whiskeys and we're especially excited to showcase our Japanese range," says Taylor Scelzi, whiskey ambassador. "From the first sip, it's evident how well the Japanese have differentiated themselves from the rest of the world. Rye July is all about opening your eyes to the diversity of whiskey and discovering brands and ranges that are switching things up in the world of whiskey."
Taste your way through the whiskeys of the world with more than 15 international drops from Japan, Scotland, North America, as well as home-grown ryes at the Night of Whiskies on Thursday 13 July. The Club Room transforms into a Japanese-themed haven with a series of Japanese whiskies to taste. Skip over to Europe in the Grand Dining Room and sip on Scottish tipples from Islay and Skye, such as Talisker 10-year-old single malt and Caol Ila 12-year-old single malt.
Ever wanted to know how to make a whiskey cocktail at home and put that untouched rye to good use? Perfect your skills with a cocktail masterclass in The Glenmore's Drawing Room hosted by whiskey ambassador, Taylor Scelzi. Come away with the ability to whip up a boulevardier cocktail in your own kitchen. Tickets to Night of Whiskies are $60 and include tasting tokens and canapes.
To continue the rye festivities, Johnnie Walker hosts a four-course dinner on Thursday 27 July. Diageo's national whiskey ambassador Simon McGoram takes you on a whiskey-fuelled culinary adventure. The feast entails toasted rye with homemade ricotta and abbamele; bottarga salad; and sirloin and Fireball glazed rib with café de Paris butter. To finish, dark chocolate gelato, walnut praline and burnt orange topped with baby mint is served. In the spirit of whiskey, all courses are paired perfectly with Johnnie Walker tipples. Tickets are $85.
The Glenmore's whiskey wonderland is the perfect place to escape the winter chill this July. Tickets are limited and available via The Glenmore website: theglenmore.com.au/whats-on
Rye July at The Glenmore
Night of Whiskies
Thursday 13 July | 7pm
Tickets: $60 includes a tasting glass and five whiskey tastings
Johnnie Walker Whiskey Dinner
Thursday 27 July | 7pm
Tickets: $85 includes four course dinner and matching whiskeys
96 Cumberland Street, The Rocks