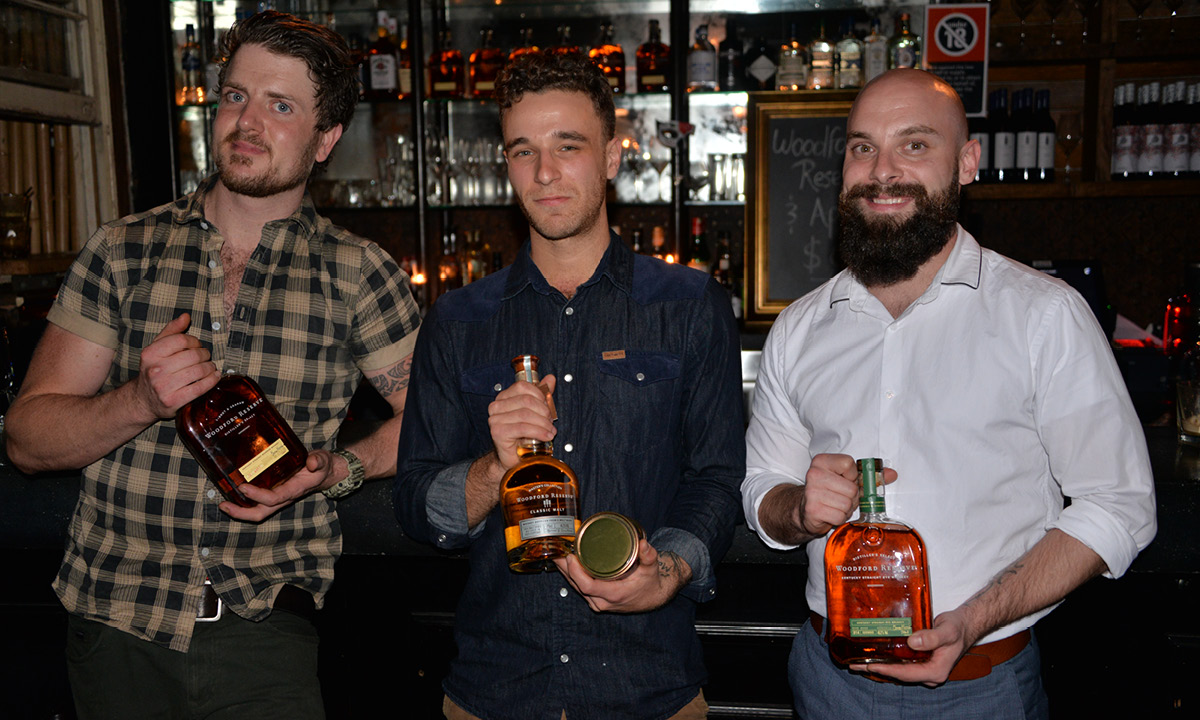 Woodford Reserve Manhattan Experience NSW Heat #1 Winners
Monday October 10, 2016 saw the first NSW heat of the National Woodford Reserve Manhattan Experience cocktail competition. Six bartenders took part in the first heat, held at Blacket's Bar in Manly's Hotel Steyne.
Competitors were each given a 10-minute slot to produce two cocktails; one original cocktail that incorporated Woodford Reserve along with any other ingredients, and their own take on the classic Old Fashioned cocktail.
Competing in the first heat were Raphael Redant from Stitch Bar, Evan Brown from The Wild Rover, Daniel Novikov from Rockpool Bar and Grill, Andrew MacLeod from Grain Bar, and two Central Coast representatives; Ben Burch from Terrigal's Pocket Bar and Glenn Stewart from Gosford's Reviver.
The competition saw some inventive cocktails including a cocktail made as an ode to the US campfire treat S'mores – complete with a mini campfire and toasted marshmallow; a miniature oak barrel and smoker used to fill the glass with smoke; an old fashioned complemented with dark chocolate, and stories of camping through Yellowstone National Park in Montana; and a celebratory New Year's Eve esque Woodford Reserve cocktail made with Prosecco and garnished with sparklers.
The competition was tight and proved a tough decision for the judges, with very little separating the bartenders.
Top honours went to Rockpool's Daniel Novikov, with Ben Burch of Pocket Bar coming in second place, and Wild Rover's Evan "Bushcomber" Brown taking third place.
The top three will now move on to the NSW State Final, held at Earl's Juke Joint on October 31.
Originally published on drinks.world